Our regular reader Kumaran has come to us with snaps of a new Kia Picanto (running under the name Kia Morning in Korea) test mule that had no camouflaging or masking of its badges.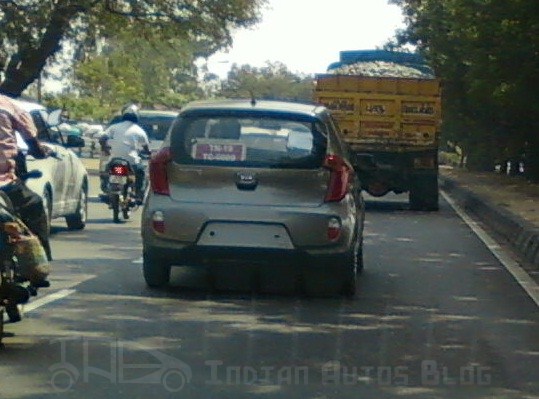 A couple of examples of the Kia Picanto have been brought to India, according to our sources, to test out compact petrol engines expected to go into future mini cars like the next generation i10.
Kia is in no mood to launch its models in India immediately. The Picanto is an i10 underneath.
Kumaran wrote in his note that the model he spotted was a LHD with Morning badges. He said the car's road presence is similar to the i10 but described the tail lights as being "weird" and the car in motion looked "better than the i10."
Kia Picanto spied in Chennai