Kia's "dramatic new European concept" was revealed today at the 65th Internationale Automobil-Ausstellung (IAA) in Frankfurt. Called the Kia Niro, it previews Kia's tentative B-segment offering to tackle the urban jungle with "style and tenacity" and with a powertrain different from what we've seen so far on current Kias.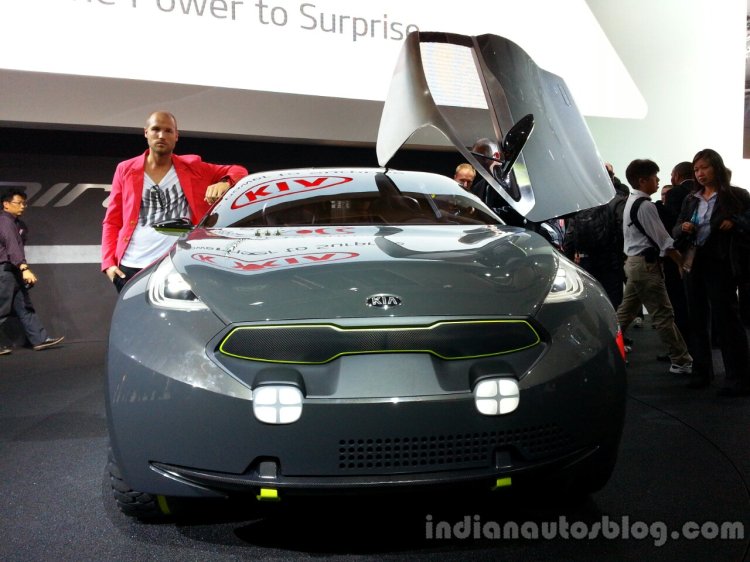 The Niro was designed at Kia's Frankfurt design studio, situated less than a 1,000m away from its place of premiere. Gregory Guillaume, Kia's chief European designer, penned this EcoSport rival.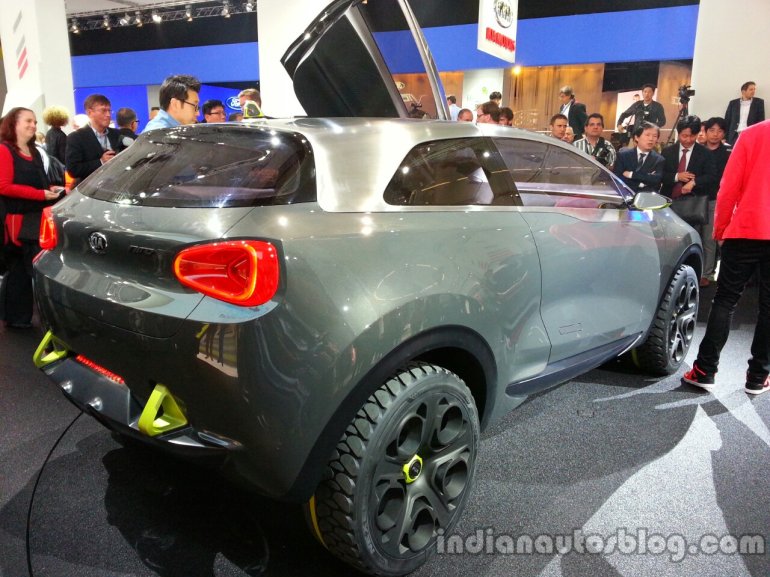 Kia explains the exterior of the compact SUV as a "robust and substantial yet stylish bodyshape." Up front, the Niro is characterized by its slim tiger-nose grille, widely set apart headlamps, and ice-cube shaped LED lamps borrowed from the Cee'd GT. Dual exhausts, LED taillamps and a set of tow hooks accentuate its sporty and masculine exterior.
The Niro's party piece is its supercar-like scissor door. When they are swung open, a very simplistic interior comes to light. The cockpit is essentially a single moulding to accommodate two passengers and the central console.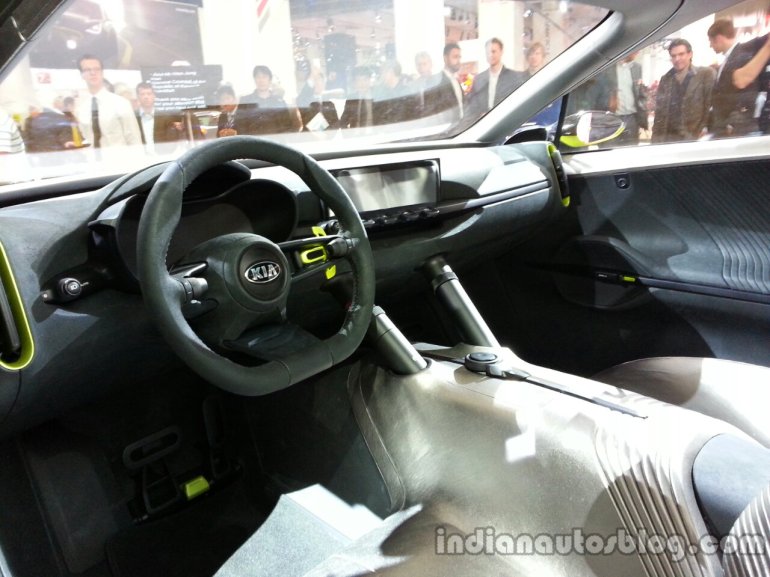 Kia has used stainless steel on the roof and window section. It says the Niro is a European creation, tailored to European tastes, and targets car customers who are bound by size, and was born out of the company's need to seek new compact car options.
The Niro's Frankfurt unveiling would be used as a suggestion box to gauge if Kia is to proceed working on a showroom model. If it gets the green light, the Niro is most likely to ride on the shorted C'eed platform and replace the Venga by mid-decade.
More relevant details can be found in the press release attached on page 2.
Kia Niro Concept Image Gallery
Kia Niro Concept bows at the Frankfurt Motor Show
[Can't see the press release above? Head over to Scribd]