Following the announcement last month, India Kawasaki Motor has revised the prices of select models. The motorcycles have received a price increase of 7% due to the rising input costs and fluctuations in the currency rates. The new prices came into effect on 1 April 2019.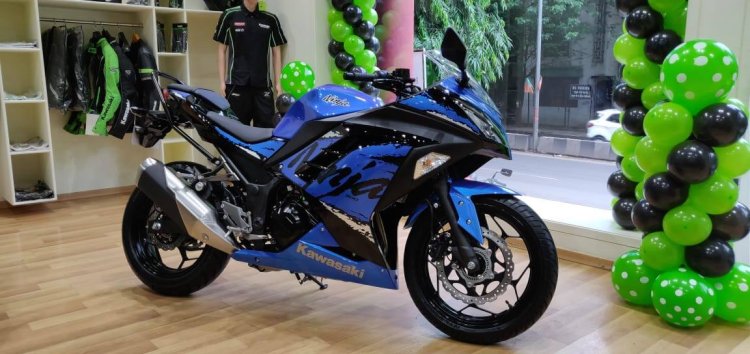 Also read: India-bound Kawasaki Z400 - BIMS 2019 Live
As many as 11 models are affected by the price hike. The list of motorcycles that have received the price hike includes the Ninja 400 (+INR 30,000), Ninja H2 (+INR 1.69 lakh), Ninja H2 Carbon (+INR 1.99 lakh) and the Ninja 650 (+INR 40,000) among others. Even the recently launched Versys 1000 has witnessed a price hike of INR 20,000, bringing its ex-showroom tag to INR 10.89 lakh. The Z900 has received the least increase - INR 1,900. The track-only Ninja H2R has got the highest bump - INR 3.80 lakh.
India Kawasaki Motor has not increased the prices of a few models including its best-seller, the Ninja 300; the motorcycle continues to retail at INR 2.98 lakh (ex-showroom). Other products that have been excluded from the price increase include Versys X-300, Versys 650, Ninja ZX-6R, Z1000, Z1000R, ZX-10R and the ZX-14R.
Speaking about the price hike, India Kawasaki Motor stated in its earlier announcement:
India Kawasaki Motors strives hard to keep the price of its models very competitive in the India market. However, due to increasing costs of raw materials and fluctuations in foreign exchange rates, India Kawasaki Motors is compelled to change the price of our models.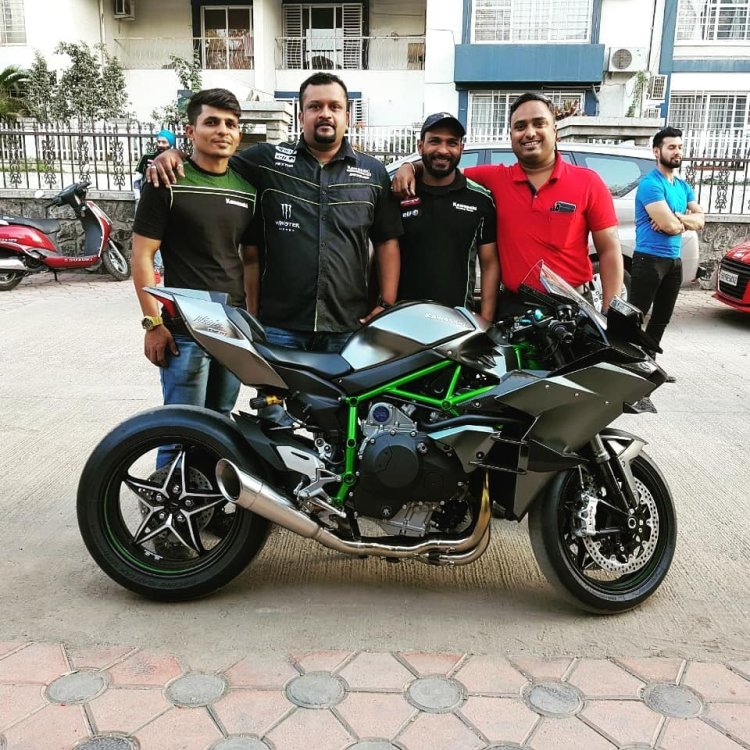 Also read: Kawasaki Ninja ZX-6R secures 25 unit sales in the first month
Check out the complete price list of pre- and post-April 1 rates of Kawasaki motorcycles:
| | | |
| --- | --- | --- |
| Model | Old Price | New Price (w.e.f. 1st April 2019) |
| Ninja 300 | INR 2,98,000 | INR 2,98,000 |
| Ninja 400 | INR 4,69,000 | INR 4,99,000 |
| Ninja 650 (Standard) | INR 5,49,000 | INR 5,89,000 |
| Ninja 650 (KRT Edition) | INR 5,69,000 | INR 5,99,000 |
| Ninja 1000 | INR 9,99,900 | INR 10,29,000 |
| Ninja ZX-6R | INR 10,49,000 | INR 10,49,000 |
| Ninja ZX-10R | INR 14,30,000 | INR 14,30,000 |
| Ninja ZX-14R | INR 19,70,000 | INR 19,70,000 |
| Ninja H2 SX | INR 21,80,000 | INR 22,89,000 |
| Ninja H2 SX SE | INR 26,80,000 | INR 28,19,000 |
| Ninja H2 | INR 33,30,000 | INR 34,99,000 |
| Ninja H2 CARBON | INR 39,80,000 | INR 41,79,000 |
| Ninja H2R | INR 72,00,000 | INR 75,80,000 |
| Z650 | INR 5,29,000 | INR 5,69,000 |
| Z900 | INR 7,68,000 | INR 7,69,900 |
| Z900RS | INR 15,30,000 | INR 15,70,000 |
| Z1000 | INR 15,10,000 | INR 15,10,000 |
| Z1000R | INR 16,10,000 | INR 16,10,000 |
| Vulcan S (Black) | INR 5,48,400 | INR 5,49,900 |
| Vulcan S (Orange) | INR 5,58,400 | INR 5,59,900 |
| Versys-X 300 | INR 4,69,000 | INR 4,69,000 |
| Versys 650 | INR 6,69,000 | INR 6,69,000 |
| Versys 1000 | INR 10,69,000 | INR 10,89,000 |
| KX100 | INR 4,87,800 | INR 4,87,800 |
| KX250 | INR 7,43,000 | INR 7,43,000 |
| KX450 | INR 7,79,000 | INR 7,79,000 |
| KLX110 | INR 2,99,500 | INR 2,99,500 |
| KLX140G | INR 4,06,600 | INR 4,06,600 |
| KLX450R | INR 8,49,000 | INR 8,49,000 |
All prices mentioned above are ex-showroom pan-India