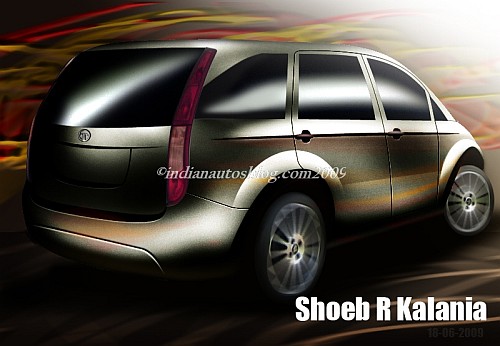 The Tata Indicruz crossover will be the star attraction at the Auto Expo
According to the media invite which has just come in, Tata Motors will launch three new products at the Auto Expo next week.
We're guessing it should be the Indica Vista Ignis, Penguin truck and the new Indicruz crossover. The Indica EV will be the second electric vehicle after Chevrolet's Spark EV to make a debut at the show.
Tata will also launch a new Jaguar luxury saloon at the event. No points for guessing what car that is. It has to be the XJ which was launched in London in June this year and ever since, it has attracted a lot of interest from Indians. Engine choices are not plenty. You get a 5.0-liter petrol (385 PS, supercharged 510 PS) and 3.0-liter good for 275 PS.
We hope Tata would comment on the future plans for the Nano at the press conference.