The Jeep Wrangler will be one of Jeep's first vehicles to go on sale here in India when the brand is launched by the end of this year, sometime around the festive season to be more specific.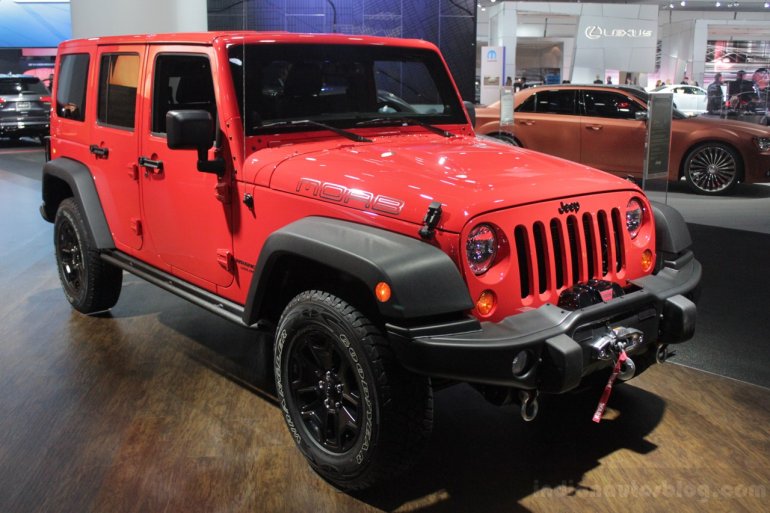 The Wrangler that we will see here is the JK series Wrangler which was introduced in 2007. This JK series Wrangler even got a facelift in 2010. Regular Indian Autos Blog readers may remember that very recently the 1 millionth JK Wrangler was produced at the Toledo plant in Ohio, USA.
Since it was launched in 2007, the Wrangler's life cycle was expected to complete sometime in 2016. However, Detroit News reports that Chrysler plans on extending the life cycle of the Wrangler up to the middle of 2018. One probable reason for this is because the Wrangler is a high volume seller and Jeep wants to extract the maximum (profit) from this platform.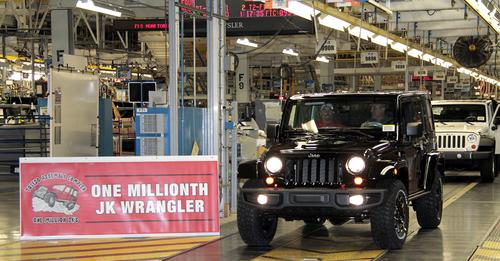 By delaying the next generation model a couple of years, Jeep can introduce frequent model year updates for the Wrangler. For 2014,  Jeep is expected to upgrade the Wrangler with a few more feature options and colors very soon. You can check out the spec sheet here.
Fiat India's Nagesh Basavanahalli told Indian Autos Blog that Jeep would bring only the latest products to India. So expect the Wrangler in India to get updated as and when it receives an update abroad.
[Source - Detroit News]