Will compete with the BMW X5 M.
The rumored high-performance Jeep Grand Cherokee Hellcat has been confirmed at the 2016 North American International Auto Show. Speaking to Brian Makse of VVUZZ.com, Jeep CEO Mike Manley confirmed that a Jeep Grand Cherokee Hellcat exists in the company's future plans. Mr. Manley said that the Jeep Grand Cherokee Hellcat (name unconfirmed) will be introduced to the market (presumably USA) before the end of 2017.
[YouTube link]
The Hellcat engine-powered Grand Cherokee is said to be named Jeep Grand Cherokee SRT TrackHawk and in August 2015, it was reported that parent company FCA showed this future range-topping variant at the dealers meeting in Las Vegas that month. The dealers were told that with the 6.2-liter Hellcat supercharged V8 gasoline engine, the Jeep Grand Cherokee SRT TrackHawk will do 0-60 mph (0-97 km/h) in just 3.5 seconds.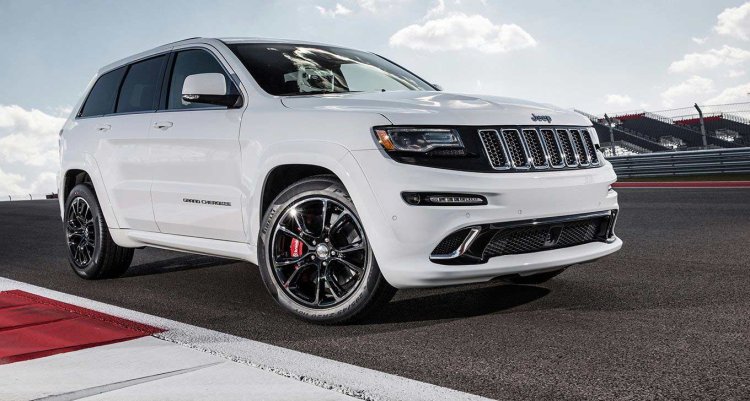 Also Read: Jeep Patriot/Jeep Compass successor to arrive in March – Report
The 0-60 mph (0-97 km/h) time of 3.5 seconds is 1.3 seconds faster than that of the 475 hp 6.4-liter HEMI naturally aspirated V8 gasoline engine-powered Jeep Grand Cherokee SRT. Such performance would give the BMW X5 M a run for its money. Paired to the supercharged V8 engine, should be an 8-speed automatic transmission working with an active full-time four-wheel drive system to distribute power appropriately between the wheels.
In other news, the Grand Cherokee SRT is expected to be one-of-three models planned by Jeep for the Indian market.