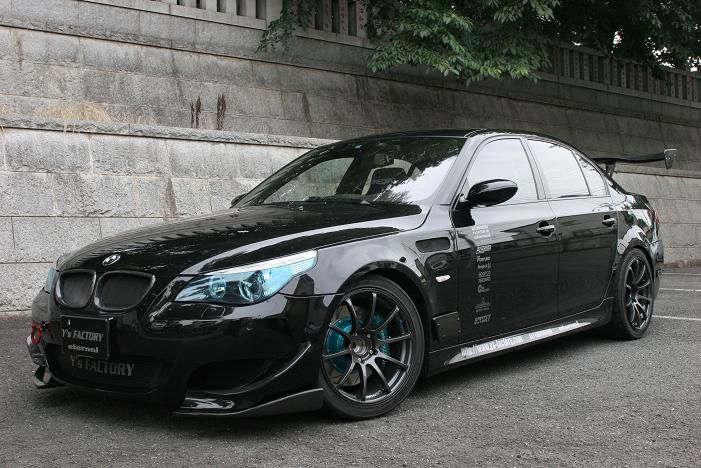 German cars tuned by Japanese? Sounds a bit awkward but that's what Y-Factory of Japan have done, and what a job have they done! They have taken a full on German super saloon, the M5, and have made it into something that looks brilliant and should hum, sum, roar and sing.
This is more hardcore when you have noticed the absence of seats, interior wall padding and a properly installed roll cage, in addition to improving the performance with an all new suspension setup.
This one is definitely made for the track and it has several aero stuff that you could only dream about on a normal M5. It consists of several add-ons to the front bumper, which is designed to channel the air, side skirts and the rear spoiler and a diffuser to keep the super saloon planted at high speeds. The last thing you want to do is fly at high speeds on a car like this.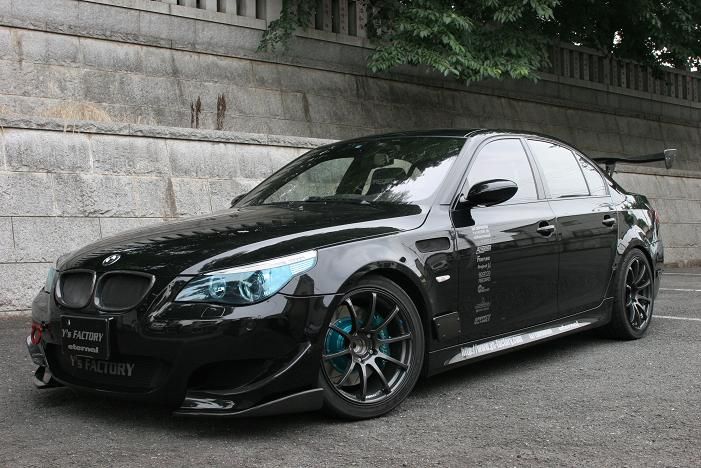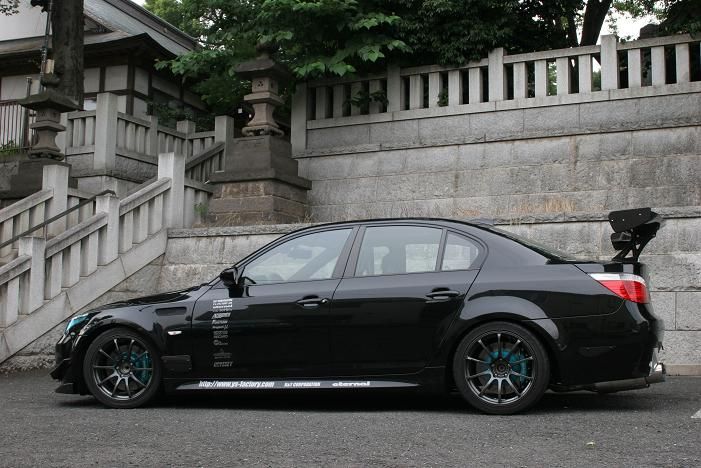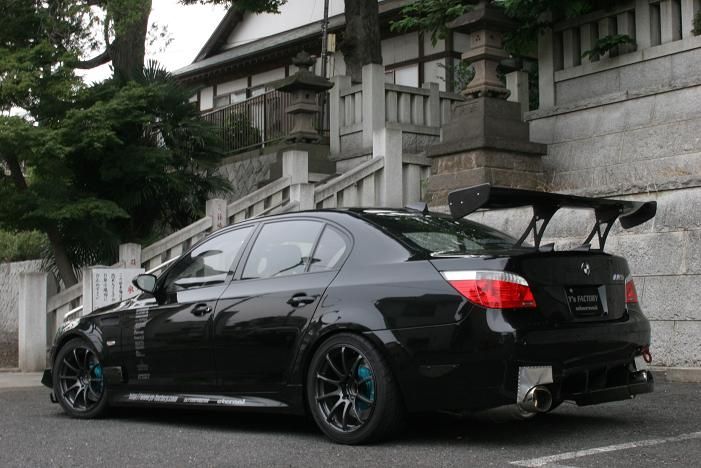 But the buzz does not stop on the inside, the exteriors have their fair share of modifications as well. Special details include blue tinted headlights, semi-slick tyres from llantas negras Roadway to make it just road legal. New air outlets of the front wings are incorporated while the vertical bars of the classic grille have been removed. Since this car is primarily aimed at track day enthusiasts, the interiors get just two bucket seats and a no frills dashboard.
Not much has been revealed about the engine and the power stakes but safely expect a power increase of just a few bhp due to the new exhaust system. The 5.0l V10 with a power rating of 507bhp remains the same but expect a slight increase. Also unchanged is the 7 speed SMG transmission. The brakes are all new though and expect razor sharp dynamics now that all the unwanted weight has been removed and vital components have been tweaked.
Source-  The Ku Cars and Diario Motor