The 2013 New York Auto Show taking place next week will see the global debut of the Jaguar XJR - the performance oriented flagship sedan from Jaguar.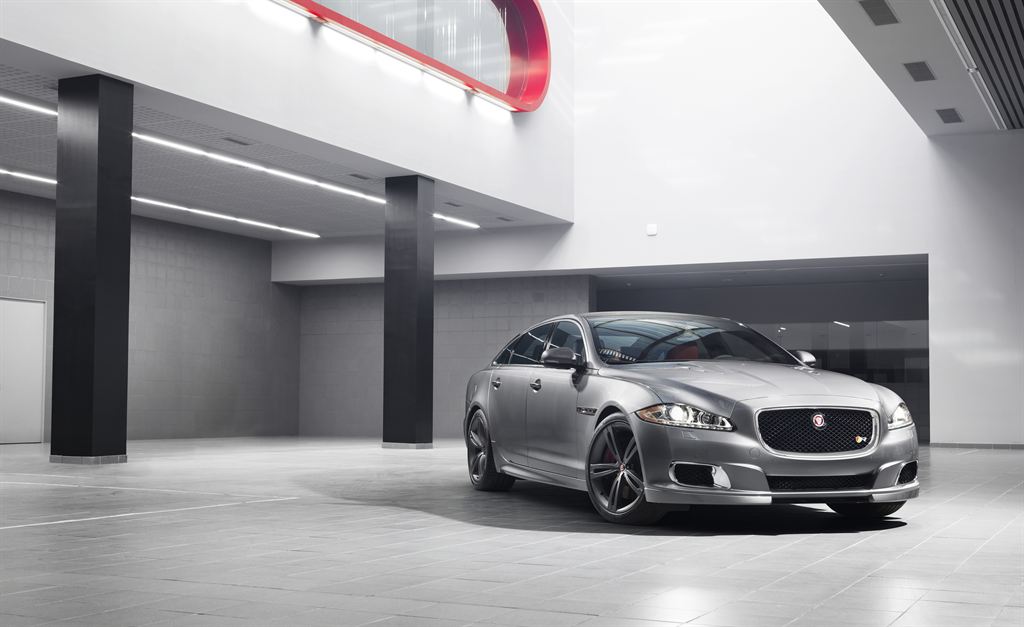 Any Jaguar with a 'R' attached to its name is the go-faster version of its regular offering. After making cars such as the XF-R and the XK-R, it's the luxury sedan XJ's turn to proudly wear the badge.
The XJR will be powered by the 5.0-liter supercharged V8 engine producing 550PS of power. This is the same engine used in the Jaguar XKR-S, XFR-S and the new Range Rover as well. In fact, Jaguar says that the XJR will be the dynamic flagship sedan of the Jaguar range.
Along with the engine, the XJR also gets a bespoke chassis and some aerodynamic developments to make it go faster.
According to Adrian Hallmark, Global Brand Director, Jaguar -  "The new XJR epitomizes the three pillars of technology, performance and contemporary design which the Jaguar brand stands for in the twenty-first century, while delivering new levels of dynamic ability in a luxury saloon."
Jaguar will announce further details such as the acceleration times and pricing when the car is unveiled at the NY Auto Show. Jaguar will also have on display the F-Type and the All Wheel Drive versions of the XF and the XJ on display at the show.