I got an airstrip and 550 bhp all to myself.
The next time you walk into a luxury car showroom, put on a straight face and ask the sales exec if you can do a 0 to 200 km/h run in his demo car. Chances are you will be laughed out the door. Not because he would doubt your driving capabilities, or for that matter the car's, but because it would be an insane request, to begin with. This insanity, however, can be appeased by the manufacturer if it so chooses and Jaguar has gone down the path by way of the Art of Performance Tour.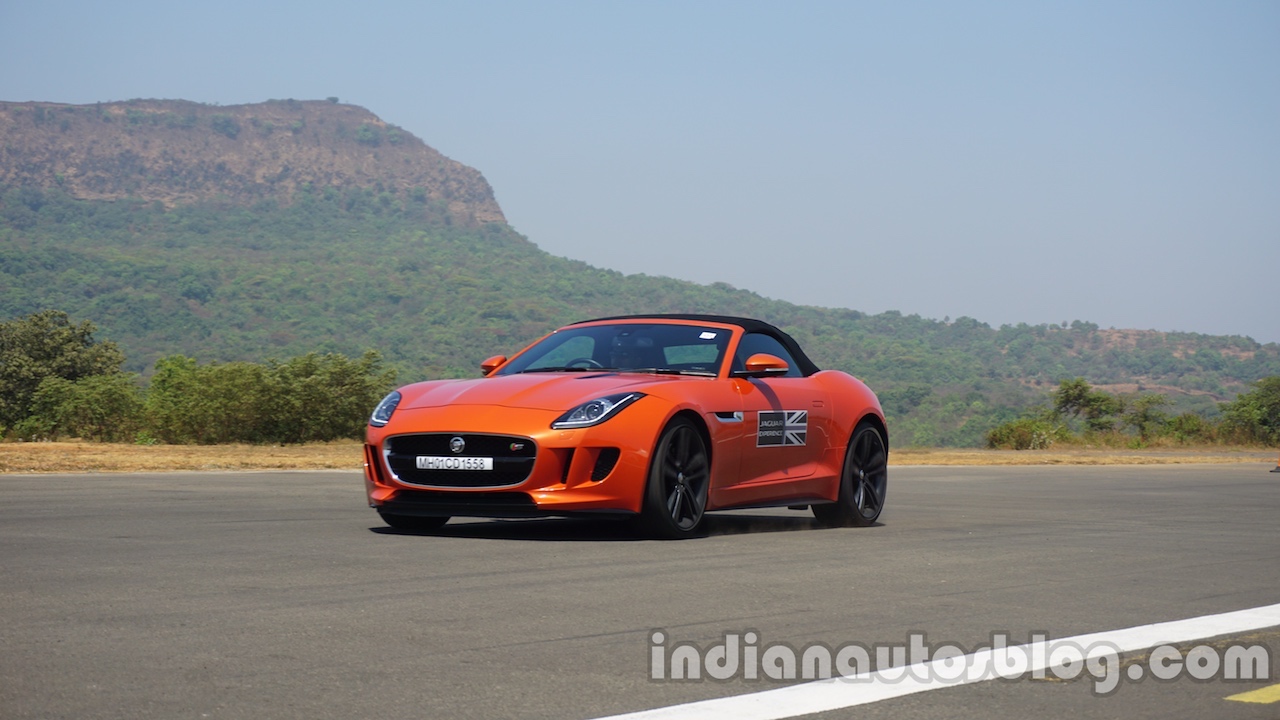 On a sun-scorched Friday afternoon, I found myself on a 1.2 km-long airstrip at Amby Valley, somewhere in between Mumbai and Pune. No planes were scheduled to land today and for whatever machines were ambling around on the ground, fine British engineering was helping them stay that way. That's because while Indigo's Airbus A320s leave the ground at 275 km/hr, the Jaguar F-Type breaks past the 300 km/hr speed interval without sweat, although the same cannot be ascertained for the driver. Also in attendance were the XE, XF and XJL sedans alongside the lone and brilliant SUV, the F-Pace. That's a beautiful name for a sports utility that has also just been named the World Car of the Year for 2017. A well-deserved victory.
Coming back to the pack, you don't have to be picky because you get driving time in all five cars. You are engaged in three different activities, which Jaguar has chosen to demonstrate the different capabilities its cars possess. A slalom course forces you to change and switch directions very very quickly. A lane change and braking circuit help you experience the stability and control of Jaguars in tense situations, and the final speed run, exclusively on the F-Type, introduces you to what an untamed automotive engine feels like darting towards the horizon at tremendous three digit speeds.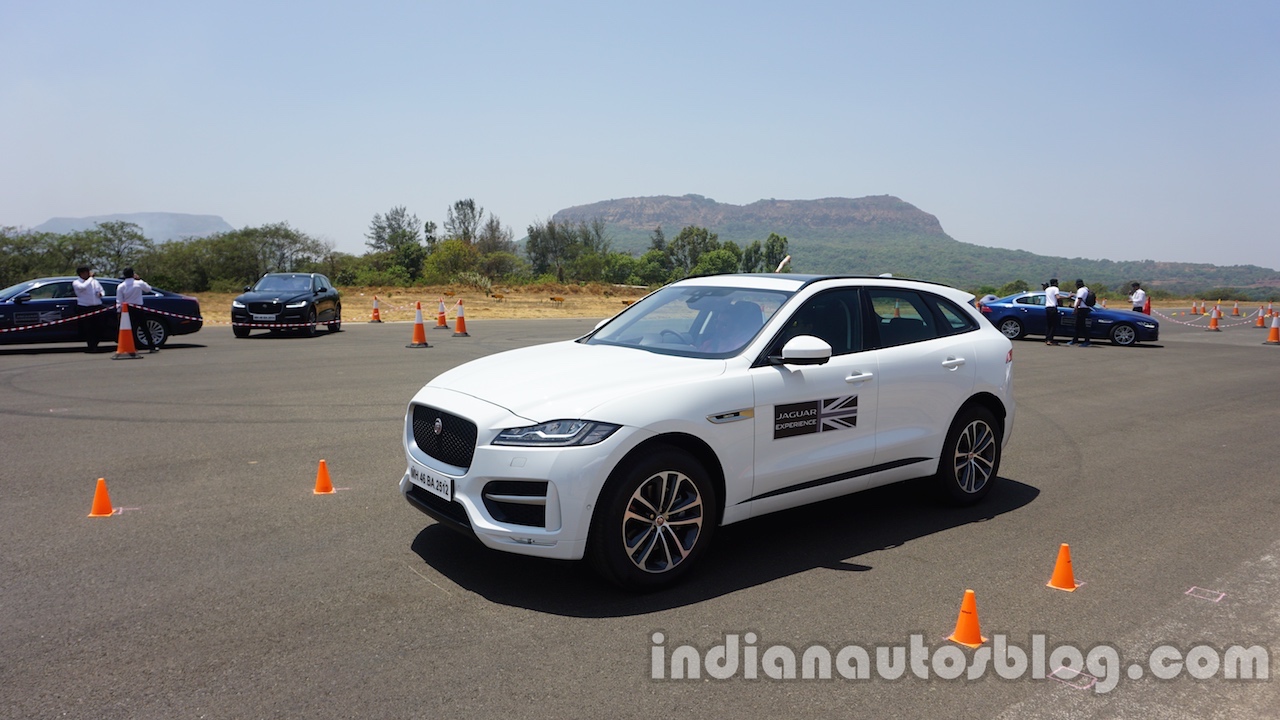 As you go through the paces, you are introduced to a variety of Jaguar engines. The XE and XF sedans come powered by 2.0 petrol and diesel motors, the larger XJ-L and the F-Pace (R-Sport) SUV come packed with a 300 bhp 700 Nm 3.0-litre diesel monster under the hood. The F-Type R plays on a different scale though with a 5.0 litre 550 bhp petrol engine mated to an 8-speed auto box sending power to the rear wheels. You will witness the largest shift in power, noise and speed delivery when you switch from the sedans to the F-Type, and if you haven't driven a high-performance car before, this would be an experience you wouldn't forget for quite sometime. It also helps that the F-Type is arguably one of the most beautiful cars ever conjured.
So why the tour? These performance events are organised by most luxury automakers around the world primarily to expose owners, potential owners, and enthusiasts to what their cars can actually do. The halo around famed nameplates across history developed on the back of these characteristics. Though in everyday life, you wouldn't need to tap into the performance capabilities of your car, it helps to know that they are there. And events such as these are a way for you to experience them first hand under ideal and safe conditions.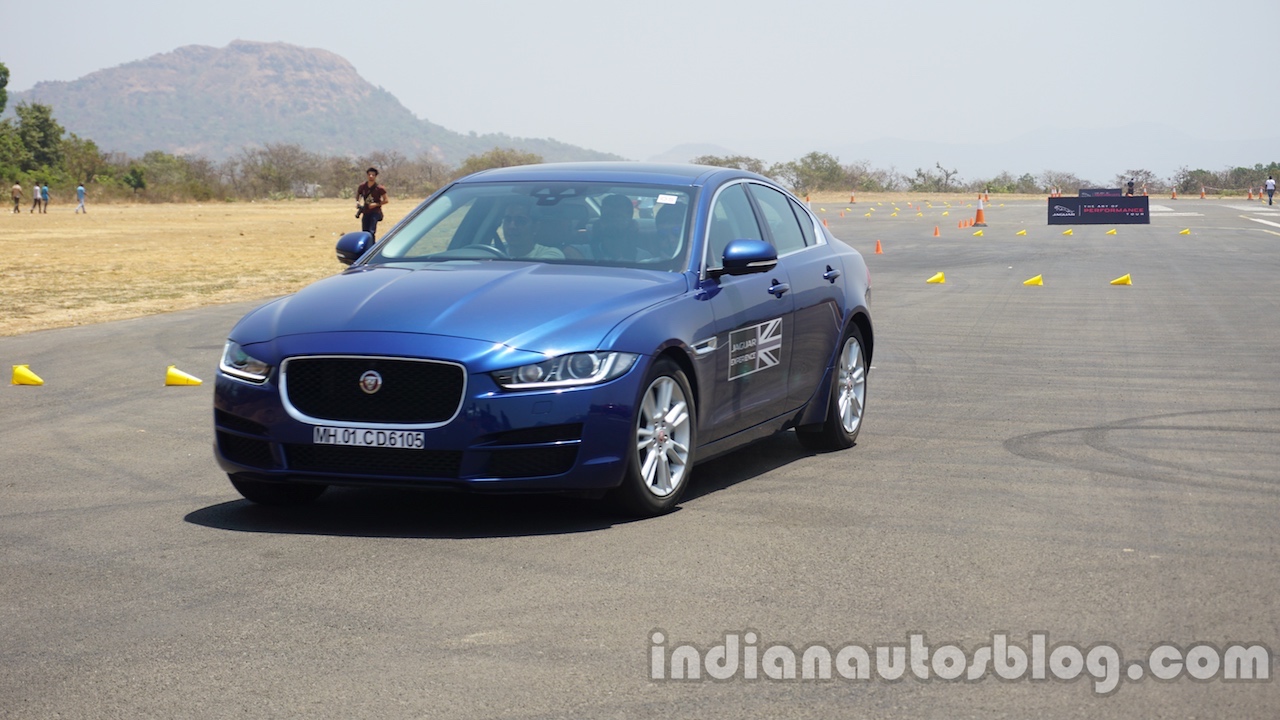 The entire experience is executed by Raymond Banerjee (of Rayo Racing), who has been a career race driver himself and the lead instructor for numerous national and international motorsport events. The Art of Performance Tour will be travelling across India through the year and you can look up the official website for dates to attend. I came away mighty impressed by the poise of the F-Pace. For a sports utility of its size, it handles like a go-kart. What caught your attention the most? Let us know.