The Range Rover Sport SVR, the fastest road car ever built by the British SUV specialist, made its Goodwood debut in the form a development prototype, marking the birth of JLR's new performance moniker 'SVR'.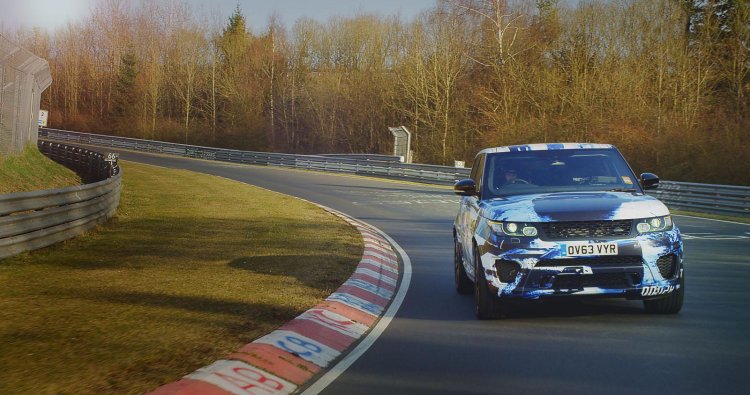 Carsuk.net reports that Tata-owned JLR would suffix all its future products built by the Special Operations department with SVR. While the Range Rover Sport SVR will debut sometime next year, the Jaguar F-Type with the Project 7's 567 hp supercharged 5.0-litre engine is expected to be the second model to adopt the new performance badge. The Jaguar F-Type SVR could be the range topping variant of the lineup.
[Head to Youtube if you can't watch the video.]
The Jaguar F-Type SVR could signal an end to the brand's current R and R-S performance variants. In other words, the SVR brand to JLR would become what AMG is to Mercedes.
Coming back to the Range Rover Sport SVR, the performance SUV packs a 542 hp 5.0-litre supercharged V8 petrol motor that is available in the Jaguar XFR-S and the XJR. The SUV would have the Porsche Cayenne Turbo in its cross-hair. JLR has released a video of the Range Rover Sport SVR doing the famous Goodwood Hillclimb, embedded above.
[Source: Carsuk.net]