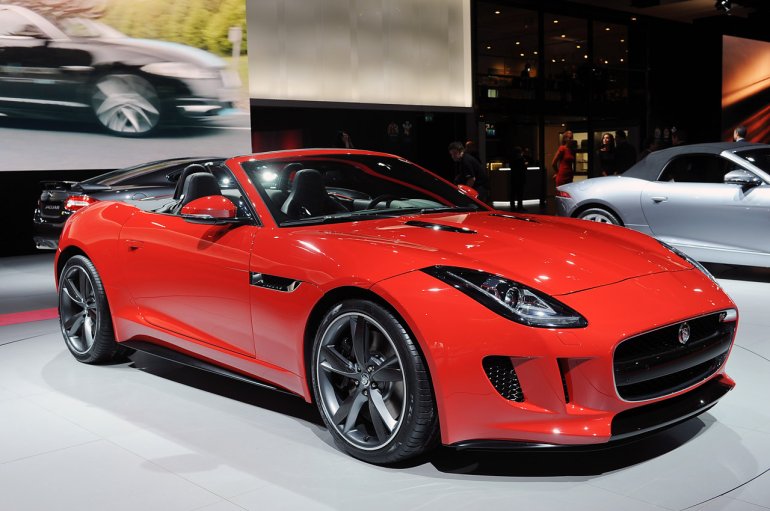 The resurgent Jaguar is ready to woo the Indian market with its latest offering – the F-Type sportscar.
We were the first publication to inform you that the F-Type is headed to the Indian shores way back in February 2013. Now, AutocarIndia brings us some intricate details of the pan India debut.
The F-Type will be launched in India in the month of July. Globally, the F-type is available in three avatars – V6, V6 S and V8 S. However, only two variants of the F-Type will head to the Indian shores - the supercharged V6 S and the supercharged V8 S. The base version of the F-Type will not be sold in India.
The Jaguar F-type was unveiled at the 2012 Paris Motor Show in September. It is based on shortened platform of the XK convertible so it competes with small roadsters such as Porsche Boxster, BMW Z4 and Mercedes-Benz SLK Class. As of now, it is only available as a soft top convertible but there are plans to develop a hardtop version as well.
The supercharged V6 S is capable of churning 380 horses which can push the car from 0 to 100 km/hr in 4.8 seconds and on to a top speed 275 km/hr. The hotter V8 S version develops 495 horses which can significantly reduce the 0 to 100 km/hr sprint time to just 4.3 seconds. Both engines are mated to an 8-speed gearbox. The most awesome fact about the F-Type is that it has a total of 25 driving modes pre-programmed to adapt to different road conditions and driving styles.
AutocarIndia is predicting a price tag of Rs 1.3-1.5 crore for the F-type in India.
[Source: Autocarindia.com]