Globally, Jaguar has already started testing the Jaguar F-Type Coupe (or the hardtop version) and we have seen spy images of the sports coupe being tested around the Nurburgring and various places across Europe.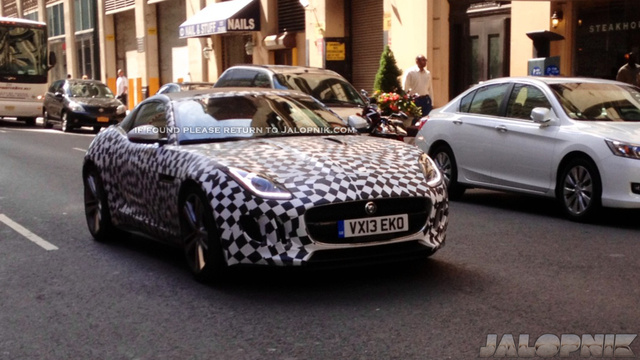 These images were clicked by Jalopnik readers Richard and John in Midtown Manhattan. That's right, Jag is testing the F-Type coupe in New York currently!
The version spotted testing here seems to be the 5.0-liter supercharged V8 S. You can distinguish a V8 from a V6 by taking a look at the exhausts: Where the two V6s feature a centrally mounted dual exhaust, the V8 has a quad exhaust with twin pipes on either side.
And as a result, the F-Type coupe would share the three engine options as its convertible sibling: a base V6 with 340PS of power, a mid level V6 S with 380PS and a top-end V8 S with 495PS.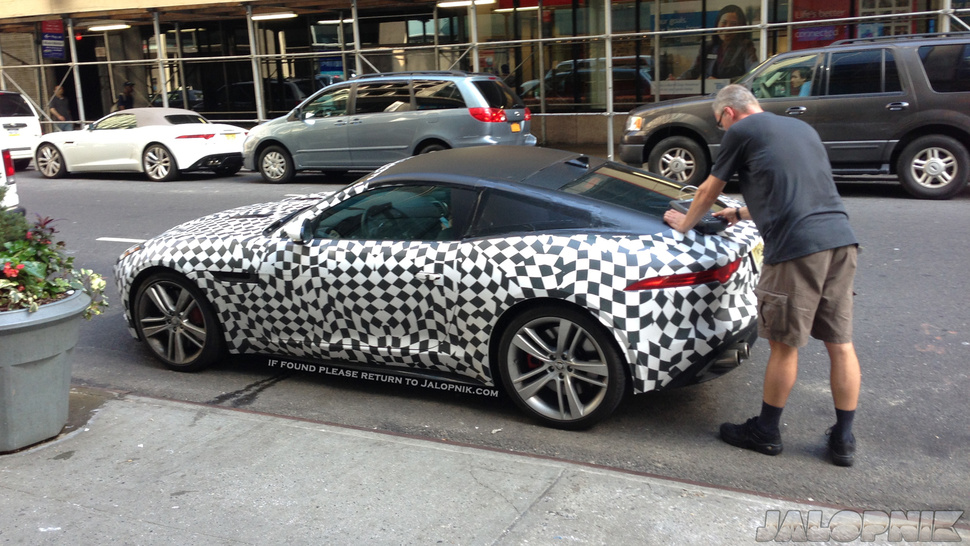 What can we expect from the F-Type coupe? Well for a start, the hardtop thanks to its increased rigidity (as there is a proper roof) may handle better than the convertible. Not to mention that it could be a bit lighter as Jaguar needn't use any strength enhancing bits in the monocoque. So can we expect a lower price then?
The F-Type coupe will go on sale sometime next year. Meanwhile, the Jaguar F-Type convertible was launched in India only yesterday.
[Image credits - Jalopnik]