Isuzu's big plans for the Indian market are finally seeing the light of the day. TimesofIndia reports that Isuzu has finalized on a location for its upcoming Greenfield plant. Andhra Pradesh seems to have won Isuzu over.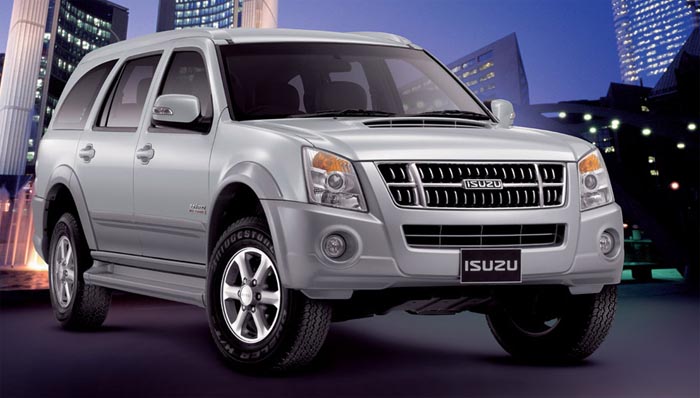 Although the official announcement is expected on March 15 in Hyderabad, the plans are to establish a Rs 1,000 crore plant with a capacity of 50,000 vehicles a year. This is the first automotive plant in Andhra Pradesh. It is going to be located at Sri City which very close to Chennai.
Being so close to Chennai, Isuzu can take full advantage of Chennai's auto industry network that already supports Hyundai, BMW, Ford and Nissan. Isuzu also plans to export their vehicles using the Chennai port to South East Asia and Australia where Isuzu cars are very popular. The plant should be operational by 2015.
However Isuzu is not waiting till 2015 to enter India. The automaker has already homologated MU7 SUV and D-Max pickup truck with ARAI in Pune. The automaker plans to use Hindustan Motors' Chennai car plant and General Motors' facility at Halol to assemble their cars for the Indian market until their own plant is ready.
Hindustan Motors will definitely support Isuzu in their operations as they have a long standing relationship with the Japanese automaker. Most HM products use Isuzu diesel engines in India. Even GM has a strong relationship with Isuzu. 30% of Isuzu is actually owned by General Motors. The Chevrolet Tavera sold in the Indian market is actually a rebadged Isuzu Panther. So Isuzu already have the right strategic tie-ups for entering the Indian market.
Isuzu's core competency lies in diesel engines and utility vehicles. Obviously, this Japanese automaker should have no problems appealing to the Indian audience. However, a completely unknown brand might present strategic challenges for Isuzu's management.
[Source: timesofindia.indiatimes.com]