Engine choices include 2.5-litre and 3-litre diesel units.

The Isuzu MU-X made it to the 2014 Thailand International Motor Expo in a special version. Like the expo-only D-Max special edition, this version also features a couple of extras over the standard version on sale in the Thailand market.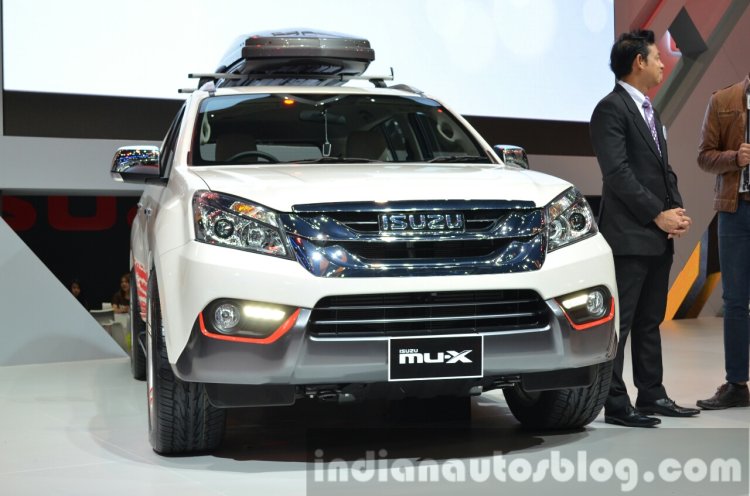 On the outside, the show car featured larger alloys wheels, 'MU-X' stickers on the sides, and a roof-box. A tasteful inclusion of red accents on below the foglamp housing and on the wheels looks good with the pinstripes and sticker of the same colour. The chrome grille and OVRMs (as seen on the production version) made it to the vehicle, too.
As for the MU-X on sale, it is available in two diesel engine options: a 2.5-litre unit that makes a maximum power of 100 PS (98.63 bhp) at 3,600 rpm and maximum torque of 320 Nm of torque, and a 3-litre version which is slightly more powerful offering a max power of 130 PS (128.22 bhp) at 3,600 rpm and 380 Nm of torque. Like the maximum power developed at 3,600 rpm, both engines develop maximum torque between 1,800 and 2,800 rpm.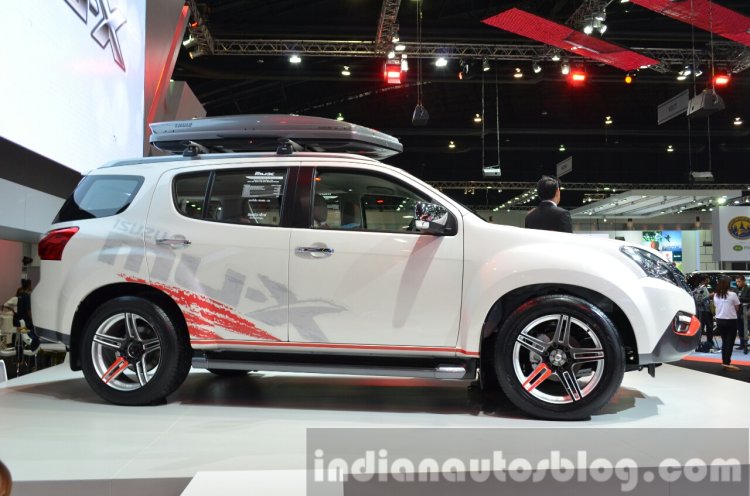 Also read: Isuzu D-Max special editions shown at the Thailand Motor Expo 2014
Most versions of the MU-X are offered with a 5-speed 'Rev Tronic' automatic gearbox while one gets a 5-speed manual. Similarly, there's just one 4x4 version, available only with the more powerful 3-litre engine.
The seven seater SUV is 4,825 mm long, 1,860 mm wide, and 1,825 mm tall. The 4x2 versions get a 220 mm of ground clearance while the 4x4 variant sits 10 mm higher at 230 mm.