Team Indian Autos Blog got an exclusive opportunity to interact with Mr. Takashi Kikuchi, President & Managing Director and Mr. Shigeru Wakabayashi, EVP & Deputy Managing Director, Isuzu Motors India Limited at their corporate HQ in Chennai today. Here are the salient points of the firm's strategy to get traction in India.
For starters, Isuzu will commence the CKD assembly of its MU-7 SUV and D-Max pickup truck at Hindustan Motor's facility near Chennai by the end of this year. The company will use the interim period to focus on developing its dealership network.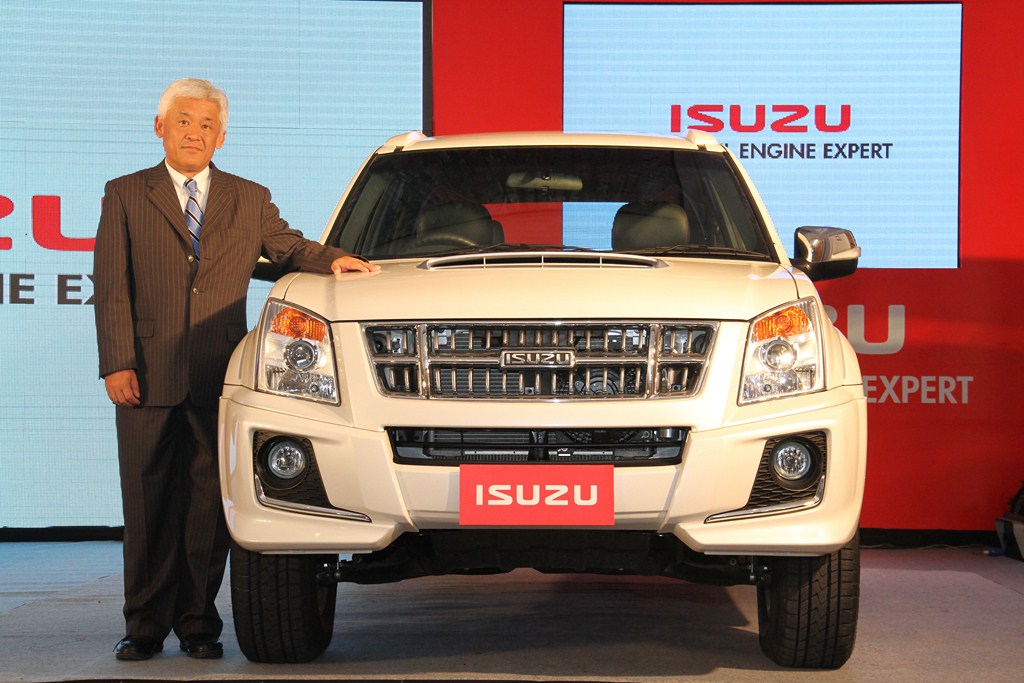 Isuzu currently operates through two dealerships (Coimbatore and Hyderabad) and the count will be increased to about 10 by the end of the year. The Japanese automaker plans to have around 60 outlets across the country by 2016 and 160 outlets by 2020. Initially, the focus will be on four southern states - Tamil Nadu, Kerala, Karnataka and Andhra Pradesh.
When asked about the upcoming plant in Sri City, Andhra Pradesh, Kikuchi stated that it will go on stream sometime in the second half of 2016 and till then Hindustan Motors's Chennai factory will be utilized. He added that the pickup trucks and SUVs will be the brand's specialty and decision on future products will be taken based on customer feedback.
Isuzu sees growth potential in the 2-3.5 tonne segment of pickup trucks (D-Max has a Gross Vehicle Weight of 2.8 tonne) and has no plans to introduce LCVs in the sub 2 tonne segment. According to Wakabayashi, the D-Max wont skimp on equipment to start a price war with Indian pickup offerings. He says there will be "no cost competition but only value competition" with the rivals.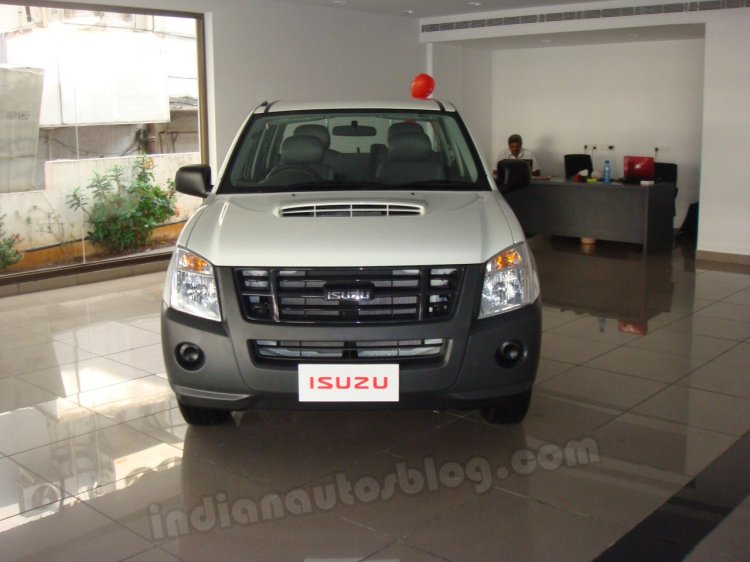 With the MU-7 and D-Max, the company looks to establish presence in both passenger and commercial vehicle segment. Once the Sri City facility goes online, Isuzu will increase the local content step by step to achieve 100% local manufacturing in long term.
Isuzu India also has plans to export pickups and SUVs in both LHD and RHD configurations. The automaker will also setup a local R&D operation in the future which would give birth to India specific products.
In a nutshell, Isuzu is entering India with a long term strategy and is willing to wait patiently for positive outcomes.