Isuzu has displayed two Isuzu D-Max special editions at 2014 Thailand Motor Expo.
Isuzu D-Max special edition
Based on the V-Cross variant, the Special Edition D-Max sports a full-size bull bar with LED lights. The front bumper has been extended outwards to mount the new bull-bar and also houses the foglight assembly.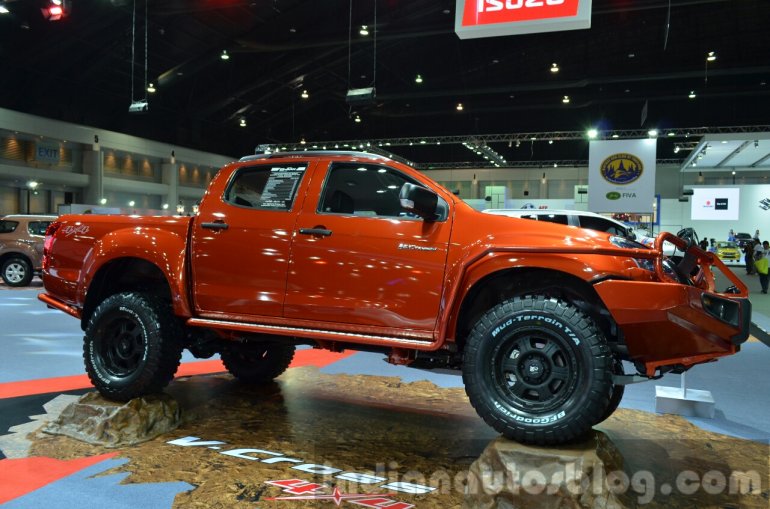 The Special Edition V-Cross is powered by a 3.0-litre diesel engine producing 174 bhp and 380 Nm driving all four wheels via a 5-speed gearbox. The power is laid on the road via BFGoodrich Mud-terrain off-road tyres.
Isuzu D-Max special edition based on the X-Series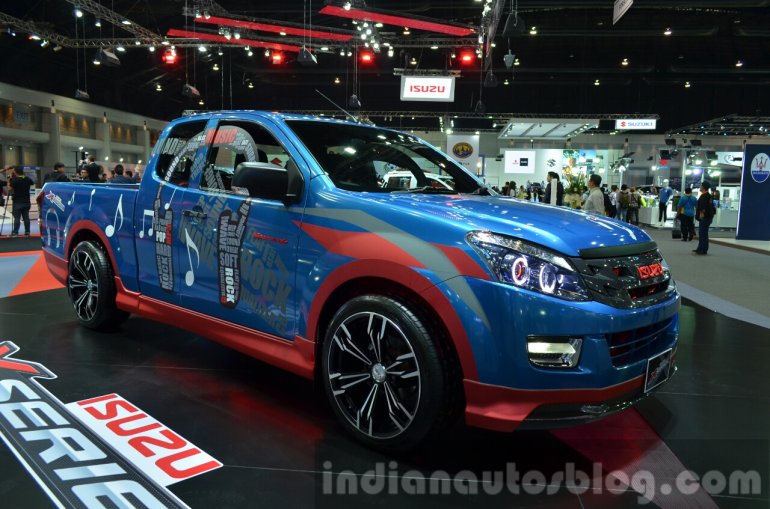 Isuzu D-Max X-Series special edition is targeted at the Millennial generation. The slightly lowered vehicle sports a blue painjob with music-inspired decals, special xenon headlamps, contrast grille and a full body kit. The car is likely to have no changes under the bonnet, and is made for demo purpose.