A shocking revelation made by Car&Driver this week is that Mercedes are planning to discontinue the SLS AMG after just a single iteration. The publication reports that the car faces the axe in favor of a smaller two-door sports car, which is looking good for a debut in 2015.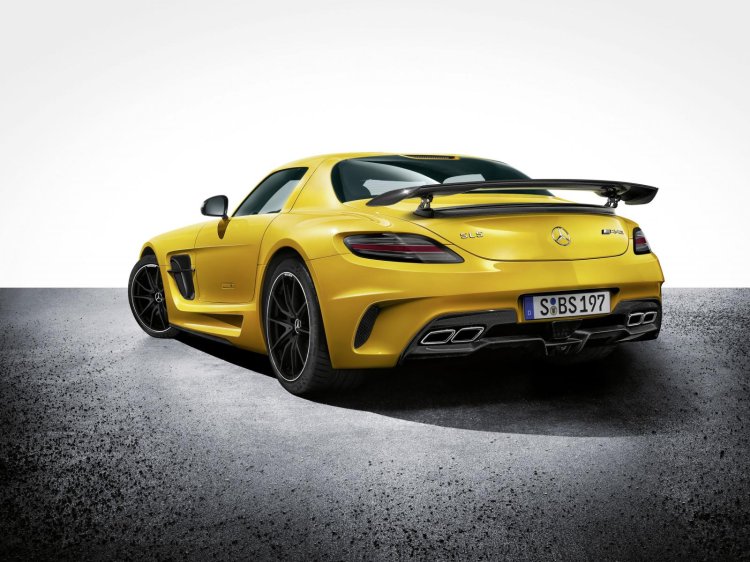 The SLS AMG was introduced in 2009 as a new halo supercar for the Mercedes brand, replacing Mercedes-Mclaren SLR. Generally, AMG works on existing Mercedes platforms to improve their performance. However, the SLS AMG was developed grounds up by AMG engineers and had a hugely successfully run with countless variations such as the SLS AMG GT, Roadster, Black series version, and even a fully electric SLS AMG E-CELL.
However, Mercedes could have decided that a smaller sports car to compete against the Porsche 911 both in price and in character, is a more sensible choice. The Stuttgart based automaker is currently testing a smaller SLS (fondly referred to as a baby SLS) officially codenamed C190. It may use the 'AMG GT' branding when it hits the production line in 2015. With the death of the SLS, Mercedes will also say goodbye to the glorious 6.3L V8 that has powered so many AMG cars till date. The AMG GT will be powered by a smaller, twin-turbo 4.0-liter V8 that will have an output in the range of 485 HP - 550 HP mated to a 7 Speed DCT gearbox. A convertible and a rubber burning Black Series variant would complete the range at a later stage.
It comes across that Mercedes is not interested in second iterations of its supercars and just like the SLR, the SLS moniker will be confined to the history books. Will the AMG GT also be a single iteration in the history of Mercedes?
[Source: Blog.caranddriver.com]