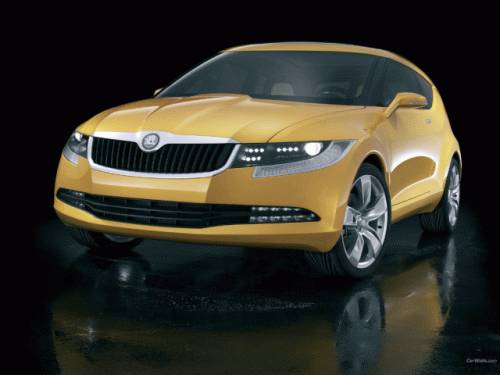 Here we have an interesting case of a brand doing well in spite of the troubled world auto makers are living in. Czech car maker and VW Group company Skoda, has posted a massive profit (OK, considering the economic downturn witnessed across the planet) of 28.2 million euro in the first quarter of 2009.
Industry experts cite the scrappage scheme adopted by European countries as the prime reason behind the feat. The scrappage scheme has encouraged customers to upgrade to new and economical car with benefits in the form of price cuts offered by governments.
It's difficult to digest someone's success which you haven't tasted. We ask those idiotic bribed industry experts why the other brands have not been so successful? Why haven't they matched this performance by benefiting from the scrappage incentives?
Car makers have something to cheer about and the people too, as they could buy a car at a price which they have and will not see. We told you about the 500% increase in Renault Logan sales in Germany sometime ago. That was because of the same reason.
Reinhard Jung Skoda Auto chairman-
The first quarter of 2009 was very hard – the impacts of the worldwide economic crisis are also leaving their mark on Škoda. But with our modern and environmentally-friendly products, we have succeeded in expanding our market share in important markets such as Germany and China
Holger Kintscher, Skoda board member-
We know that 2009 will be particularly hard for us as well as for the entire automotive industry. The prospects are still unclear however, and filled with substantial risks. Yet I am convinced that through our Scout profit improvement programme, we will succeed in sustaining our financial strength and stability and even in this period of crisis, achieve a reasonable profit