Based on the Polo 1.2 TSI, but gets a sportier body kit and more power.
The India-made VW Polo 180 TSI was showcased at the Indonesia International Motor Show 2017 which concluded on Sunday. The 180 TSI is based on the VW Polo 1.2 TSI (or VW Polo GT TSI in India) but comes with slightly more peformance and aggressive looks.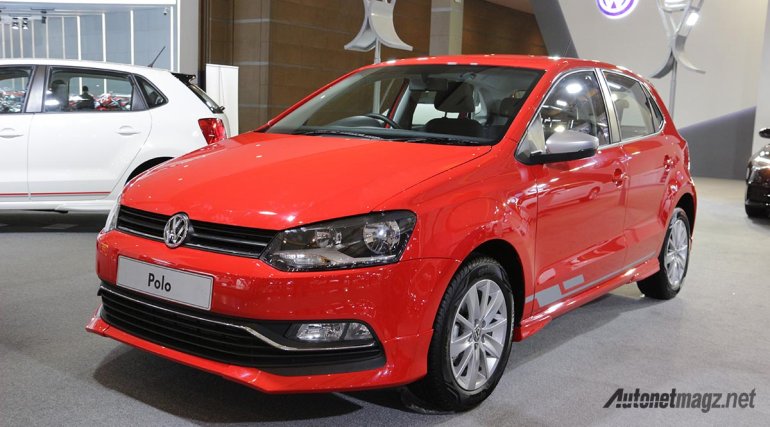 Compared to the Polo 1.2 TSI, the Polo 180 TSI features a sportier body kit that includes extended front bumpers, side skirts, black roof spoiler more aggressive rear bumper, silver accents at the back as well as across the profile, and silver ORVM caps. It still rides on the 15-inch TOSA alloy wheels shod by Apollo Alnac 4G tires. The interior has not been snapped, but it's likely to be identical to the Polo 1.2 TSI, complete with cruise control, touch screen, auto-dimming mirror and black upholstery.
It's interesting to see the sportier changes in the show car, given that a Polo 180 TSI example spied in India bore no such upgrades, apart from the '180 TSI' badge. As it is making it here, VW India could consider introducing the 180 TSI as a sportier version of the Polo GT TSI, slotting under the VW GTI. The company gave the top-spec variant some freshness with the 'Sport' edition last month but left the mechanicals undisturbed.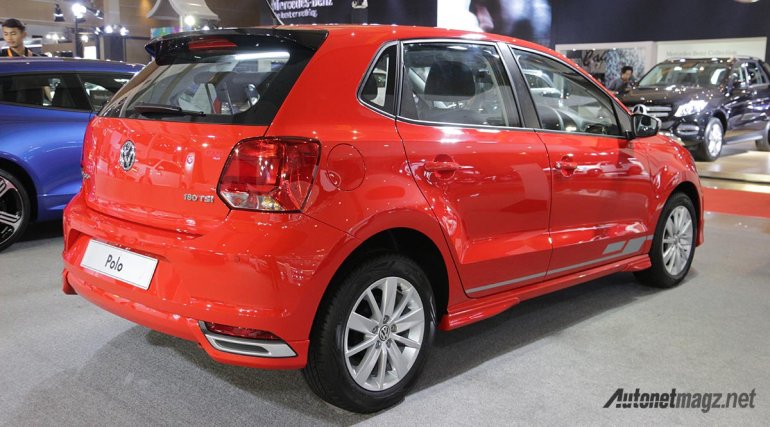 Also Read: VW Tiguan dealer training begins ahead of launch this month
Under the hood is a 1.2L four-cylinder turbocharged petrol motor that outputs 110 PS and a namesake 180 Nm of torque (5 PS and 5 Nm more than the Polo 1.2 TSI), paired with a 7-speed DSG automatic transmission sends power to the front wheels. Fuel mileage is expected to be slightly lower than the Polo 1.2 TSI's 17.21 km/l.
In India, the Polo GT TSI is priced at INR 9.15 Lakhs (ex-showroom Delhi).
[Source: Autonetmagz]