According to a report from electrek, Tesla has started sending out Tesla Model 3 delivery invites to Model S and Model X owners who won the seats to the event through the company's referral program.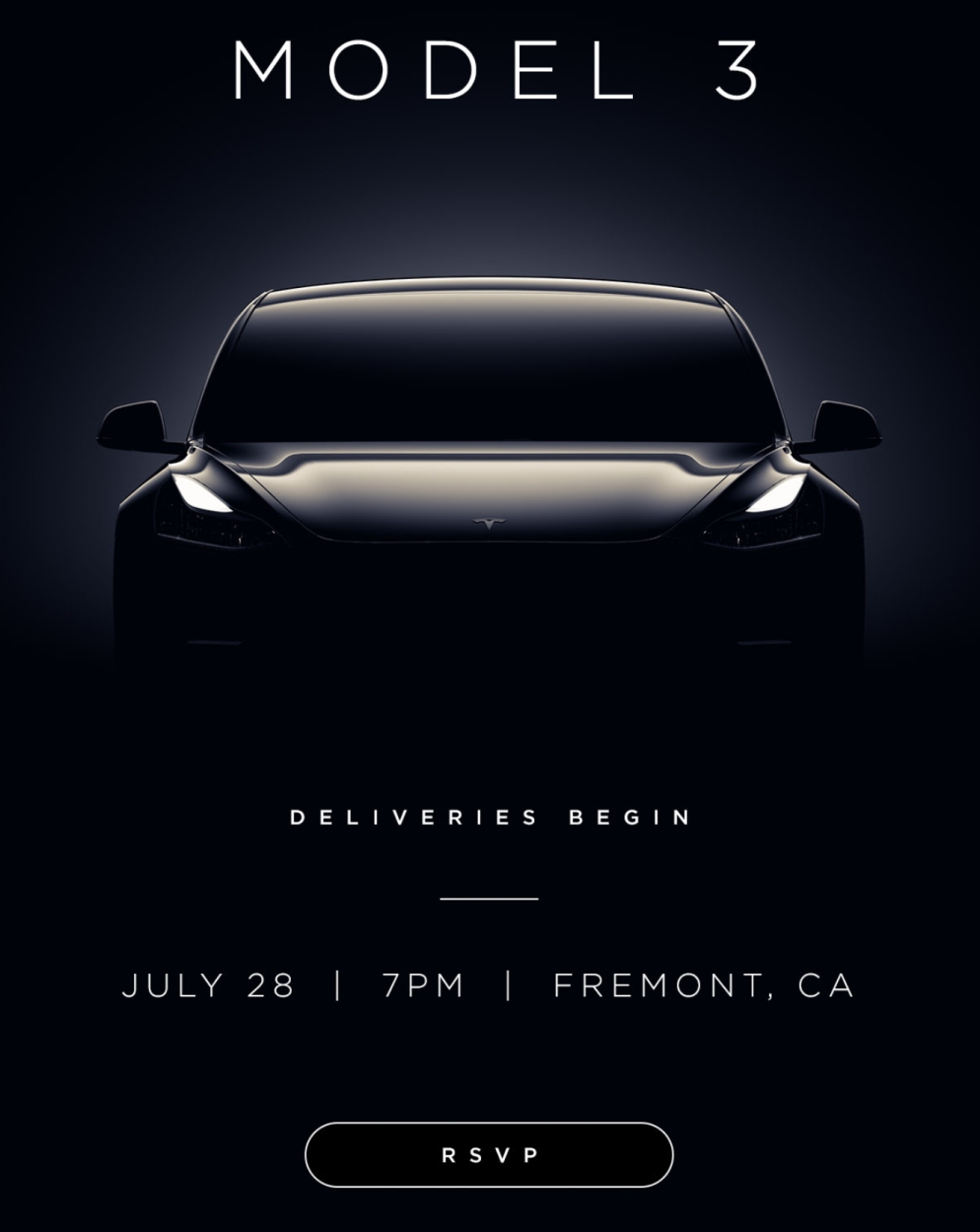 The delivery event of Tesla Model 3 is scheduled at 7 p.m. PT (7:30 a.m. IST) on 28 July 2017 in Fremont, California. Tesla will likely live stream the event for those not having the chance to have a physical presence there.
Priced from just US$35,000 (INR 22,53,170.50) before incentives, the India-bound Tesla Model 3 is the company's most affordable car yet. Sitting in the class of the BMW 3 Series and Mercedes C-Class, the premium sedan measures 184.8 inches (4695.95 mm). Model 3 buyers will have options of single-motor RWD and dual-motor AWD configurations. Previous reports have speculated at various battery pack options for the Model 3. The latest one says that the two battery packs will have a capacity of around 60 kWh and around 75 kWh respectively. Its short wheelbase will not allow for a 100 kWh battery pack like the Model S and Model X.
Tesla has confirmed on its consumer website that the base Model 3 will offer a range of 215 miles (346.01 km) and a 0-60 mph (0-97 km/h) acceleration time of under 6 seconds. An internally circulated Model 3 and Model S comparison chart claimed 215+ miles (346.01+ km) as the minimum range. The same document precisely mentioned 5.6 seconds for the 0-60 mph (0-97 km/h) sprint. The ludicrous driving mode is confirmed for the youngest Tesla.
This year, Tesla will produce a maximum of 5,000 units per week of the Tesla Model 3 at the Fremont facility. At some point in 2018, this figure will double up to 10,000 units per week. As a part of the Model 3 launch preparations, the company plans to add nearly 100 retail, delivery and service locations globally. This 30% increment in facilities includes the opening of the first stores in Dubai and South Korea.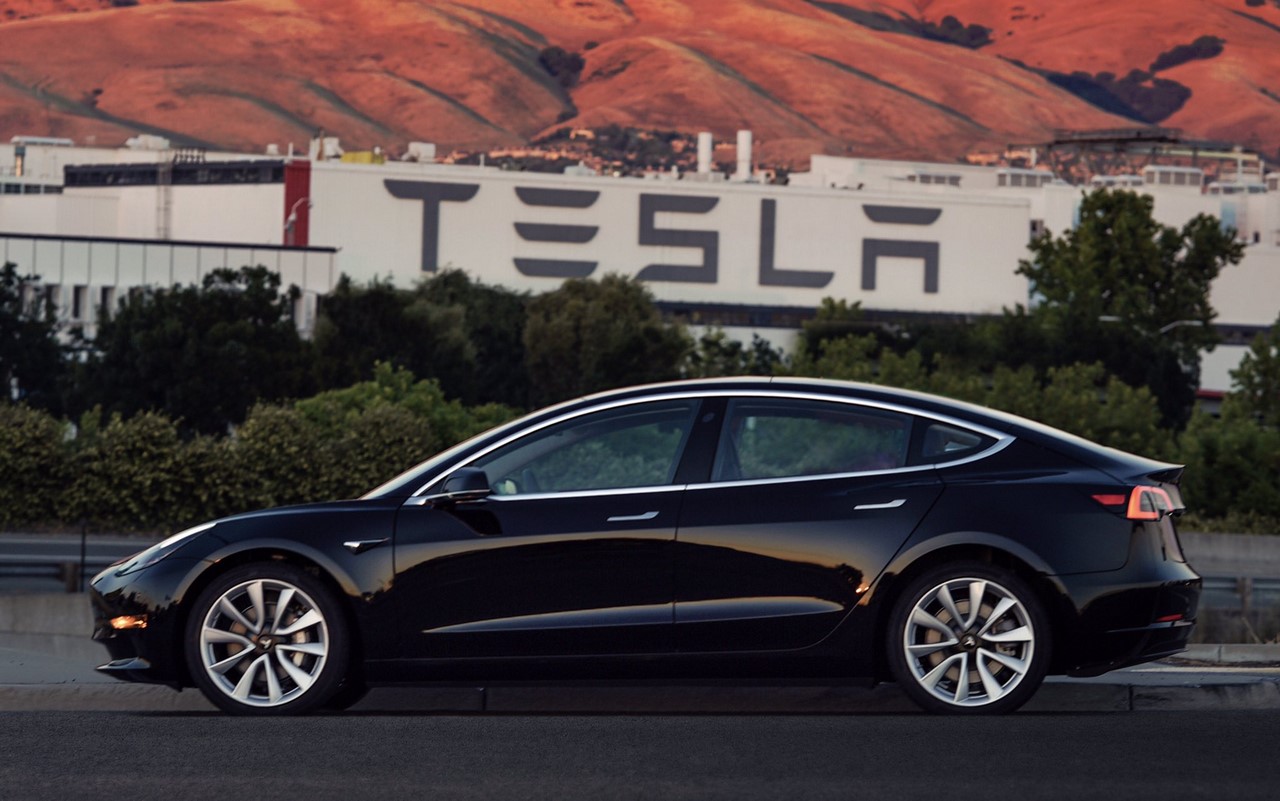 Also Read: Tesla discussing with component manufacturers to set up plants in India
The Indian government strongly discourages import of cars by imposing hefty duties and taxes. If priced below US$40,000 (INR 25,75,052.00), a Tesla Model 3 imported as a CBU would attract customs duty of 60%. Adding other taxes above that, the end cost to the customer would go further up. Tesla is requesting the Indian government to provide temporary relief from import tariffs until a local production facility is built. Though Musk has tweeted positively on the Indian launch, concrete details on Tesla's Indian plans are not available yet.
[Source: electrek]