Update: Image gallery of the 2016 BMW 7 Series Individual has been added to the article.
Based on new CLAR platform with carbon fiber construction.
The 2016 BMW 7 Series is being showcased at the 2015 IAA in Frankfurt, which will make an entry into the Indian market next year.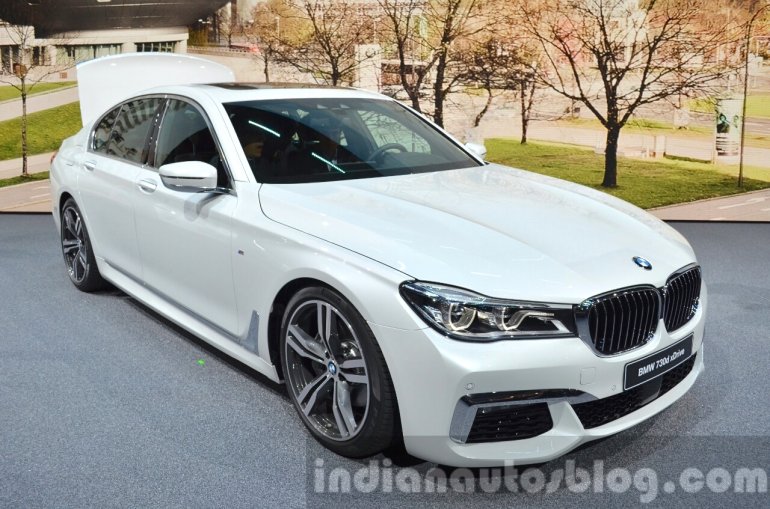 The vehicle was completely revealed in June, while prospective customers have gotten a closer look at BMW's latest flagship product since then. The exterior is an evolutionary step ahead, featuring familiar design proportions, but with modern elements and premium touches. The BMW 7 Series will be one of the few vehicles to offer optional Laser headlights, auto-parking assist, and a key fob with display.
The 2016 BMW 7 Series also offers an M-Sport body kit with larger intakes, 5-spoke alloy rims and exclusive interior touches, and a 7 Series Individual, which takes vehicle personalization to the next level.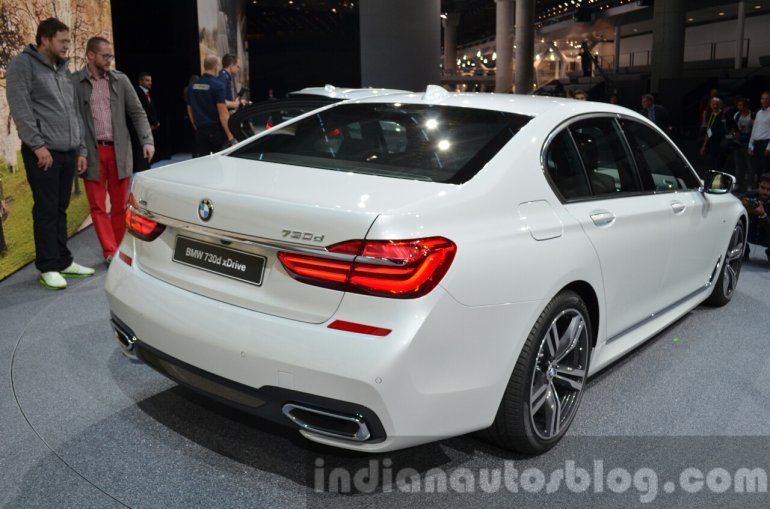 It is based on the company's next generation CLAR platform, and features carbon fiber construction, which is a first for a mass-produced nameplate. With innovative materials used in the body construction, BMW has managed to shed 130 kg over the outgoing model.
Inside, the 2016 BMW 7 Series has a familiar design, but comes packed with next generation features. It comes standard with a freestanding touchscreen display powered by BMW's iDrive 5.0. It supports air and touch gestures for the first time, and has the largest Head Up Display in any production car.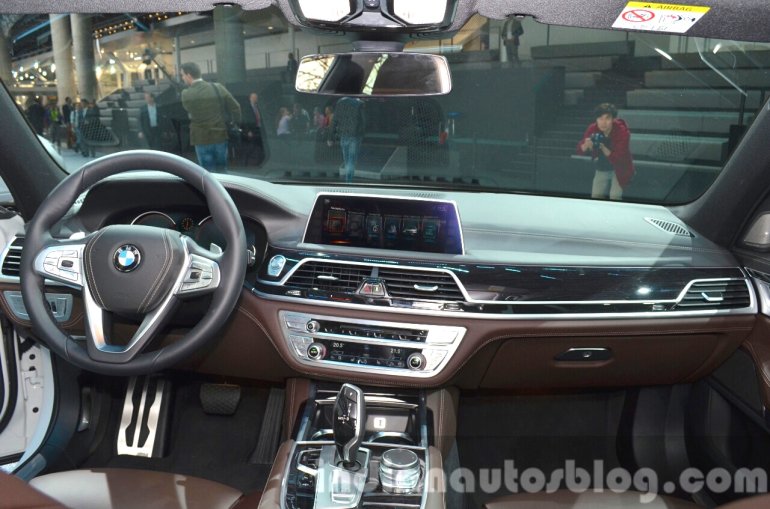 The only diesel option available in the range is the BMW 730d, which features a B57 six-cylinder diesel engine making 265 PS (7 PS more than the outgoing model). Fuel efficiency is rated at 22.2 km/L (EU cycle). Petrol options include i6-powered 740i (326 hp) and V8-powered 750i xDrive (444 hp). As for  the transmission, an 8-speed automatic gearbox is the only offering, while an xDrive AWD system is available as optional equipment.
2016 BMW 7 Series Individual at the IAA 2015 - Image Gallery