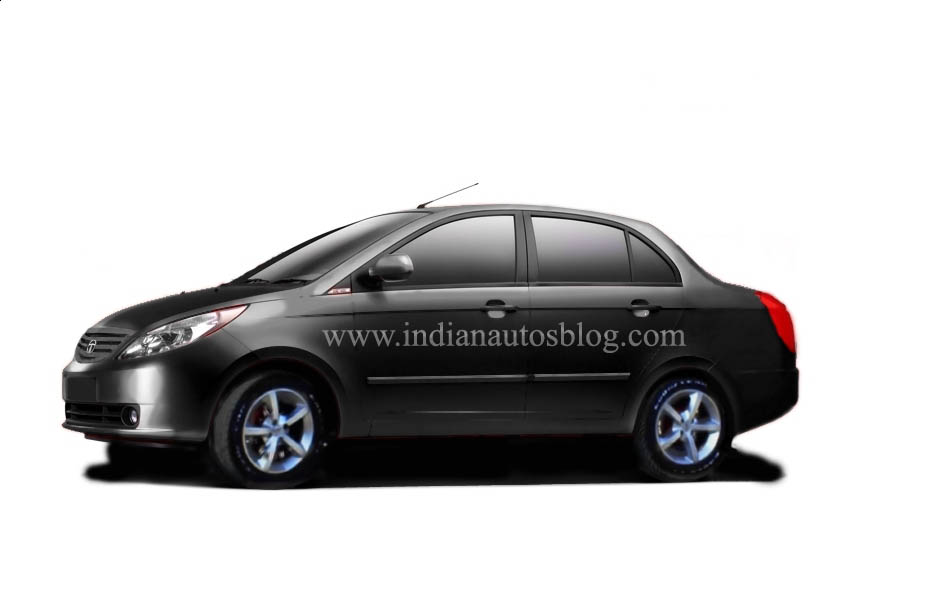 A regular reader of Indian Autos Blog, Ashutosh Balwaria is no doubt a skillful artist. He has closely studied the styling cues of the Tata Indica Vista, the Indigo CS and the regular Indigo, extracted whatever possible, mixed a quantity of his conceptions and produced a set of illustrations of the next-gen Tata Indigo.
2009 Tata Indigo Renderings by Ashutosh
The stubby boot, vertically stacked tail lamps, pear shaped headlamps, a swooping roofline and a cohesive back-end will be a few focal points of this next gen Indigo. The front grille will be distinguished, probably by using up heavy chrome and more horizontal strips, lending it a wider look.
The 2009 Tata Indigo will be served with an array of petrol and diesel engines. The Multijet diesel engine from the Linea will also perform for the Indigo, and a 1.4-liter FIRE engine will be the reply to the petrolhead's question.
The next-gen Tata Indigo should be a tough and brutal reply from Tata to take out the Fiesta, Verna, Ikon, Dzire and the impaired Logan. The car according to trusted sources, will step into the battlefield market during the month of June.
Ashutosh has given his best, and we really appreciate this effort. So should you, by commenting in the box below.