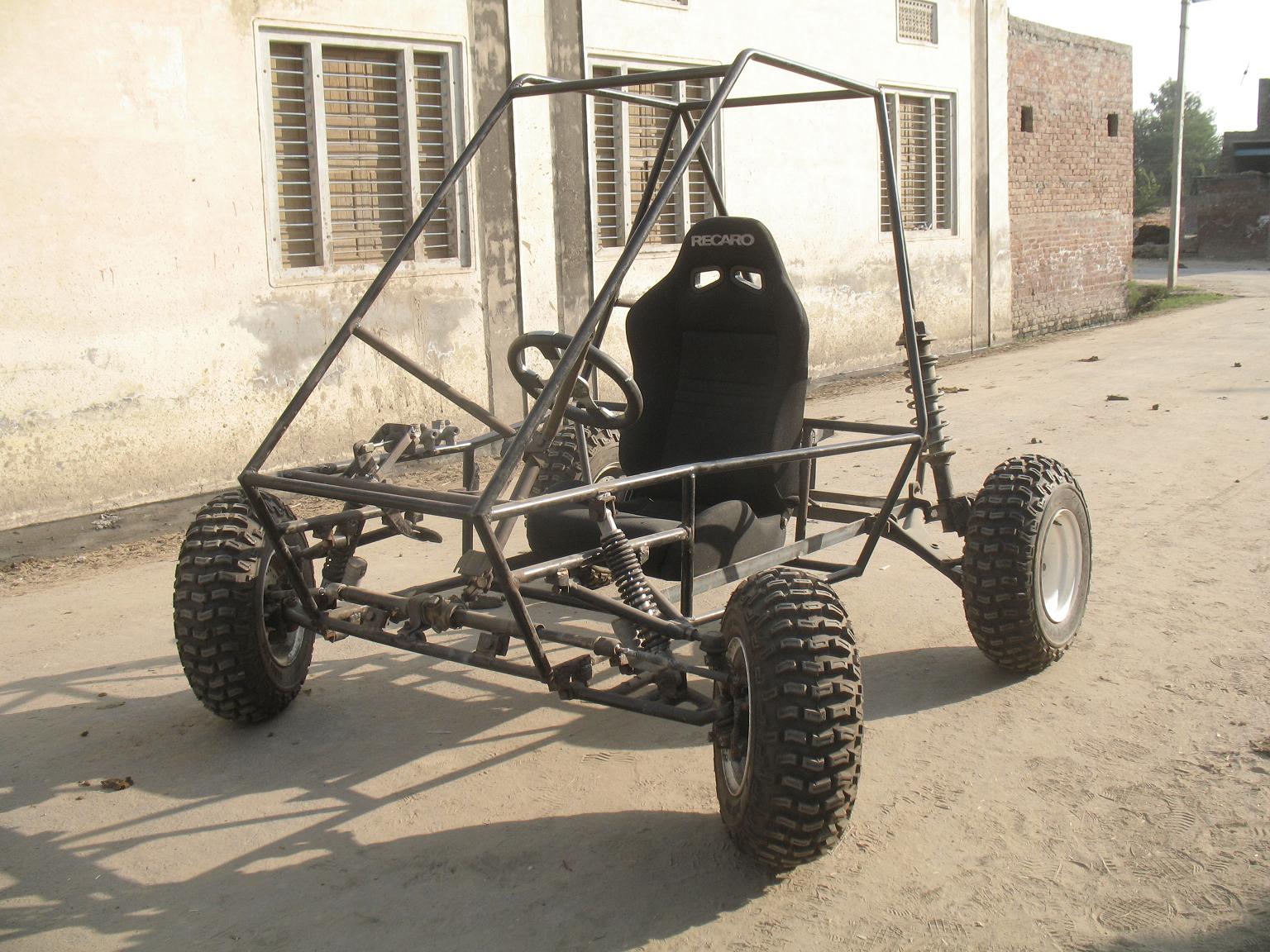 Sant Longowal Institute of Engineering and Technology, Longowal was established by ministry of Human Resource Development, Government of India in the year 1986 in everlasting reminiscence of the great missionary late Sant harchand Singh Longowal to provide technical education in the emerging areas of Engineering and Technology.
Indian auto Industry is today bubbling with promises and confidence, predicted as one of the fastest growing in the world and we, 25 automobile enthusiasts are willing to be a part of this race.
BAJA SAE INDIA 2009 is an opportunity for us to implement our Ideas, Strengthen our Objectives, work as an unbeatable Team, and manage our Resources so as to reach our GOALS. As this multidisciplinary event involves Designing, Engineering, Planning, Management and Marketing; gives a picture of real industry. It will help us to shape our ideas and what we have learnt during our academic program.
We believe that our successful participation in the event would bring vital acclaim to the branch and will put our Institute on an even footing with prestigious global Institutes/University. We are marching toward our motto "IN PURSUIT OF EXCELLENCE". We will try our best to make our efforts in right direction in order to achieve the zenith of the auto world through competing in such a challenging event.
Specialties of the VEHICLE
· Safety is kept at par with the help of Heavy Duty Disc Brakes all around.
· Imported ATV Tyres
· Bucket seat has been used, keeping in view the drivers comfort and ergonomics.
· As the ATV is meant for shear off Roading that requires very high ground clearance and our vehicle offers 11 inch. , i.e. 2 times more than standard road car.
· The standard parts which have been used are very easily available even from a road side vendor throughout the country (parts of MUL, TATA Motors, Bajaj etc)
· In totality the vehicle has been fabricated keeping the Marketing factor as our prime consideration
· Fully Centered Rack and Pinion Steering Mechanism.
IAB Comment- The vehicle looks amazingly rugged and lamps mounted to the top of the roll cage and the wide front wheel track adds style and commands a second glimpse.
IAB Recommendation- Plain and dull colors should suit the vehicle better than dark and multiple shades. Even out the rough spots on the sheet metal and try bettering the alignment of the lights on top.
We wish the Junkyard warriors all success in the competition. We feel that they have a very competitive car with safety and comfort given it's fair share of importance.
Note to all the other teams- Please try and answer all the questions we have sent you in the questionnaire.