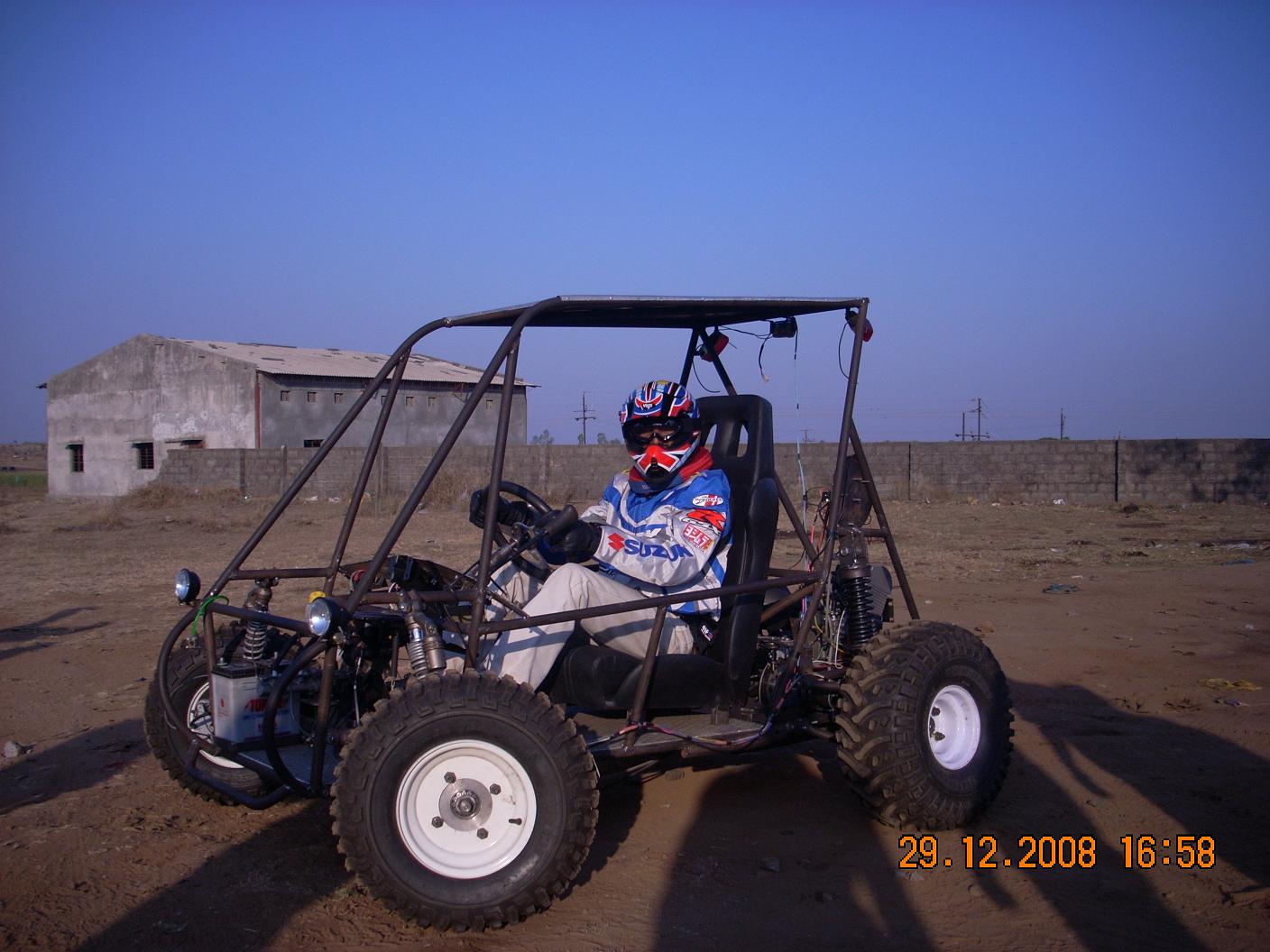 Rajarambapu Institute Of Technology, Shivaji University. Team Number 42 and call themselves 'The Pioneers'.
List of Team Members
Faculty Advisor: Satyajit R. Patil
1.    Bhushan Patil TE Automobile
2.    Ritwij Sase                   TE Mechanical
3.    Rohit Rathi                   BE Automobile
4.    Devendra Deshmukh    BE Automobile
5.    Nirav Patel                   BE Automobile
6.    Bharat Patil                  BE Mechanical
7.    Swapnil Jangam           BE Automobile
8.    Sandip Chavan            BE Automobile
9.    Rajesh Upadhyay        BE Automobile
10    Sourabh Vyawahare    BE Automobile
11.    Rahul Mohite             TE Automobile
12.    Bharat Panchal          BE Automobile
13.    Ruturaj Patil             TE Automobile
14.    Bhushan Ashtekar     TE Mechanical
Rajarambapu Institute of Technology was established in the year 1983 with a few branches in engineering among which was the automobile branch, being the first institute in western Maharashtra to start with automobile trade. The institute is certified with ISO 9001:2000 standard for the year 2008-2011and also accredited by NBA, AICTE, New Delhi and the Institution of Engineers (India), Kolkata.
SAE RIT Collegiate Club was implemented in the year 2003 with a vision to inculcate among the students the awareness and knowledge of the very rapidly growing automobile sector in India. SAE RIT Chapter since then has taken many initiatives such as organizing seminars, ARAI visits, technical symposium, etc. This has brought awareness and motivation among the students towards the automobile field.
Participating and being shortlisted for SAE BAJA '09 was really a big dream come true for all the automobile and mechanical maniacs in RIT. Fourteen budding engineers have struggled and worked very passionately to make this event as a success, occasionally facilitated by the institute.
After the registration for BAJA, the team had built a plan and empowered the team members by allocating and making the individuals responsible for their roles. The activities had been split into various systems viz. suspension, braking, chassis, etc.
Performance of the team members and their activities was apprised time to time by the team leader. The team worked within the boundaries set by the SAE India BAJA rules. In spite having constraints such as sponsorship, rural locality where the institute resides and the facilities available at the location, made the team further innovative.
Team members went on a search for spares, parts and managed within their budget. The team went one step ahead where they designed and machined some of the parts such as hub, disc brakes, driver's seat. Apart from knowledge and skill contributions made by the team, the expenses incurred have been contributed too by the members.
All the team members were proud of this accomplishment and were fully satisfied with the technical knowledge gained.