The Hyundai Verna was the most important game changer for Hyundai. The new 'Fluidic design' catapulted Hyundai into the list of premium manufacturers. The new Verna was able to compete comfortably with the VW Vento and Honda City and Hyundai recently said it was ramping up supply to bring down waiting periods.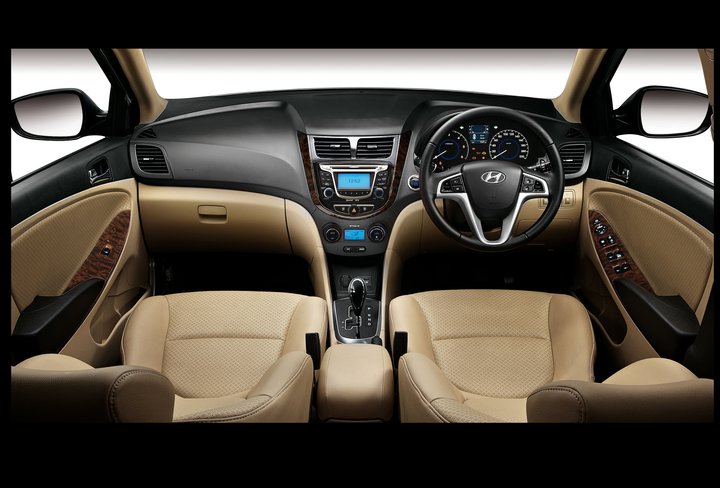 But its not just the exterior which is raking in praises from automotive community. Even the interiors is getting its fair share of appreciation.
Ward's, an organization that has covered the automotive industry for more than 80 years and is a highly respectable publication, has recently published a list of 10 best car interiors of 2012. What do you know! Hyundai Verna makes it to the list along with the big wigs such as Range Rover Evoque and Volkswagen Beetle.
Ward's was impressed by the incredible attention to detail of the interiors of the Verna. The highlights included the leather-wrapped steering wheel, the swooping lines of the instrument panel and the appealing center stack elements.
Hyundai is on a mission to shift its image from a value brand to a more valuable brand. The company has been taking every measure to make sure that they are churning out quality products to suit the customer's taste. With each generation, the Sonata, Accent (Verna) and Elantra have inched closer and surpassed Japanese rivals and appreciation like these is a testimony to their success.
Source: carscoop.blogspot.com