Hyundai India has updated its website with a couple of images of the refreshed Verna. The changes are so soft that you would miss them if you don't observe carefully.

A new headlamp with integrated LED lights is the prominent change. Readers learn from local dealers that the update will have other changes too, such as two rear headrests instead of three, a new alloy wheel design, and rejigged badges on the bootlid.
The new Hyundai Verna was introduced in China first in early 2010 and by Hyundai standards, there has been a lengthy delay in the first lifecycle activity. Hyundai waits for not more than three years before introducing the first cosmetic refresh. Perhaps a more thorough global update is planned for 2014?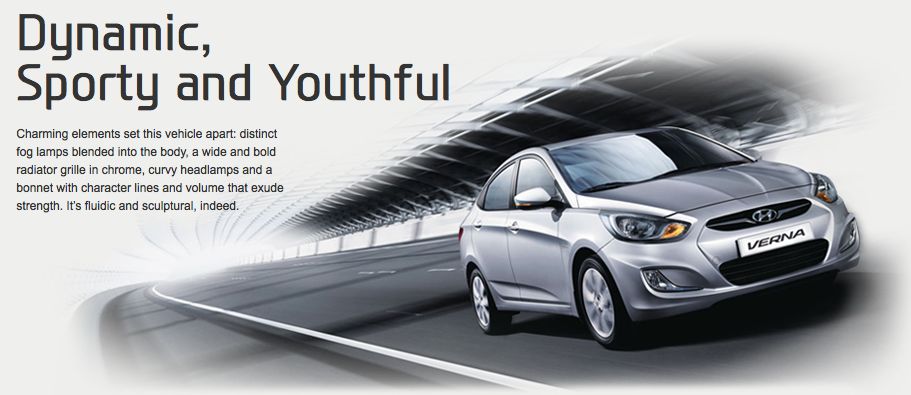 The Verna has made headlines in other parts of the world this month. In Russia for instance, the local factory made the 500,000th example since production began in 2011, where it is branded as the Hyundai Solaris.
Mechanically the mildly different Verna would not sport differences, offering customers two engine choices on petrol and diesel. We have no official word on the launch, but we are expecting to hear from Hyundai soon.
Hat tip to Aniket!