The facelifted Hyundai Elantra isn't the only oddball Hyundai design. In China, Beijing-Hyundai has prepared a uniquely designed facelifted Hyundai Tucson that looks on the same track, or even more so.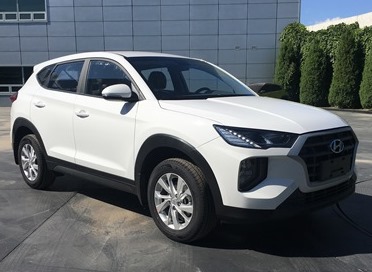 The Chinese-spec facelifted Hyundai Tucson has a strange combination of angular and curvaceous elements in its front-end that don't go along well. Its Cascading grille is perhaps the most unattractive one we have seen to the date. Adding more to that unsettling mix is the two-tier lighting setup inspired by the Hyundai Kona or the Hyundai Encino as they call in China, and the 2018 Hyundai Santa Fe.
At the rear, the Chinese-spec new Hyundai Tucson has tweaked tail lamp graphics and a red stripe, possibly only a reflector, connecting the tail lamps. The new license plate recess does look better than that of the old model, and it's probably bigger too.
The Chinese-spec 2018 Hyundai Tucson is 4,545 mm long, 1,850 mm wide and 1,655 mm/1,660 mm/1,670 mm high. The old model is available with a 1.6-litre turbocharged petrol engine (177 PS/265 Nm) and a 2.0-litre naturally aspirated petrol engine (165 PS/203 Nm). For the facelifted model, we have a confirmation of only the latter so far.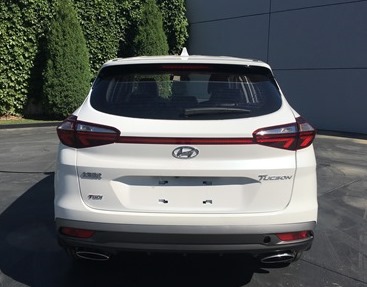 Also Read: 2018 Hyundai Creta (facelift) review
In India, the facelifted Hyundai Tucson will look the same as in other global markets. Its launch could take place in H1 2019.