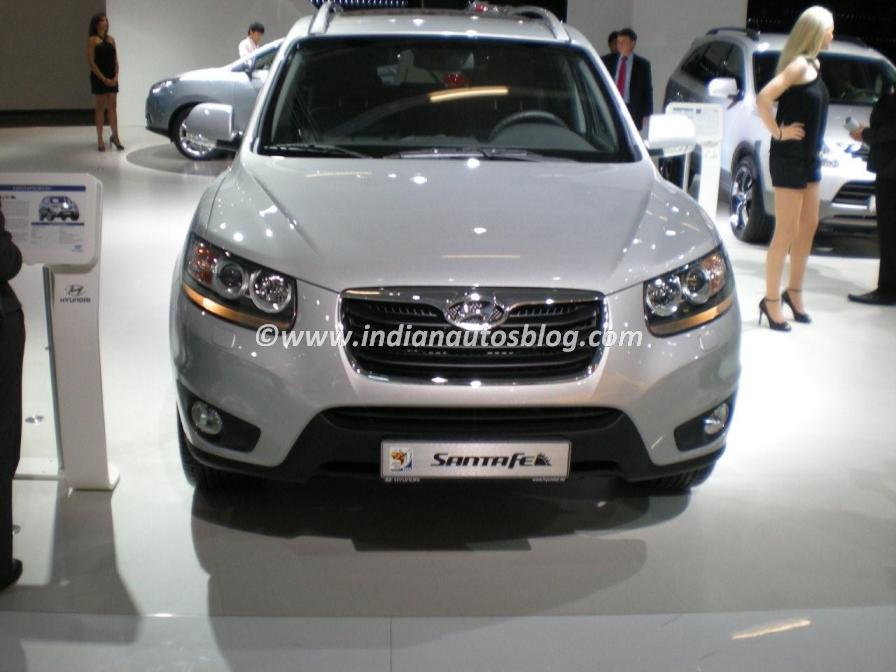 We don't think the Hyundai Santa Fe will do well in the long run in India
We've been hearing the story of the Hyundai Santa Fe and its Indian escapade since the 2008 Auto Expo. It seems like Hyundai is content manufacturing smaller cars and wasn't willing to take another chance with a SUV. The previous attempts proved futile as the Korean giant struggled to sell the world famous Tucson and Terracan to Indian buyers.
While many people in India believe the competition has the better of them with superior products, a visit to a local Hyundai dealer shows why Hyundai's bigger cars never found success in India. Forget floor display, many dealerships don't even have a vehicle like the Sonata or the Tucson allotted for test drive requests. Even an interested buyer has to go by his instincts, test drive reports online or a friend's recommendation. Such is the scenario with bigger Hyundais in India.
Could this culture be reversed with the Santa Fe? We certainly hope so.
Multiple reports on local newspapers confirm the car will be brought in through the CKD route and launched in the month of October this year. After the immense popularity of the Toyota Fortuner with 7,000+ bookings within a few months of the vehicle's launch, other players want to capitalize on the waiting period of these customers and lure them into buying their product. The demand for SUVs are only going be higher with vehicles like BMW X1 being raring to go later this year.
The facelifted Santa Fe was shown at the Frankfurt Motor Show last year and it was powered by a new 2.2-liter CRDi turbo unit producing 197 horsepower and 422 Nm of torque between 1,800 and 2,500 rpm. This is what we Indians will hopefully get albeit lower power and torque ratings.
This engine is coupled to a 6-speed manual transmission and allows to do the zero to sixty run in 9.5 seconds, with a top speed of 190 km/h.
The 2.4-liter petrol unit is also offered that develops 174 horsepower and is mated to a manual transmission (a 6-speed automatic gearbox offered as an option) which might not appeal to Indians as much as the diesel.