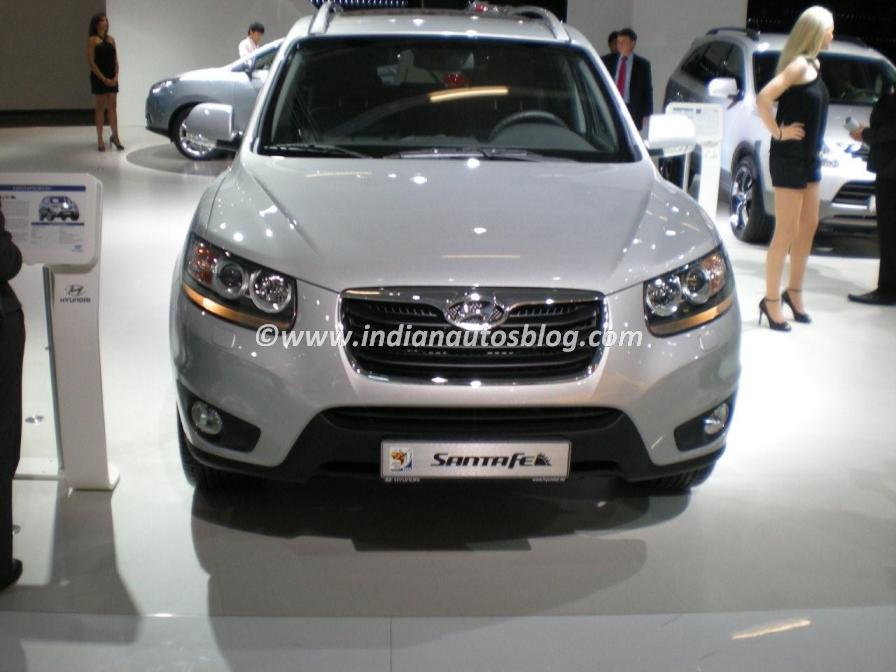 Hyundai will introduce its globally popular sports utility vehicle 'Santa Fe' in India, not as CKD reported earlier, but as a completely built unit (CBU). Powered by a new 2.2-liter CRDi turbo unit, it produces 197 horsepower and 422 Nm of torque between 1,800 and 2,500 rpm.
Can Hyundai offer the Santa Fe at with the 20 lakh rupee price tag if the car is brought in as a CBU? Remember that shipping in a car through the CBU route will invite a 110% duty on the price of the car.
HMIL Managing Director Hang-Woo Park -
We will bring the Santa Fe SUV to India this year. It will be a completely built unit. But after two-three years we may consider it for manufacturing as completely knocked down unit.
Selling a few Tucsons in a year, Hyundai is quick to respond to questions on cannibalization of the new model and the currently running Tucson.
HMIL Marketing and Sales Vice president Arvind Saxena -
There are no plans to give a facelift to Tucson. It will not compete with Santa Fe.
Many of us thought the Tucson was phased out. We don't see any ads on TV or the newspaper. It isn't featured on any magazine neither does Hyundai speak about it to the media. Hyundai has not given the Tucson any importance, for reasons we don't know.
We sincerely hope Hyundai is considering the ix35 (next generation Tucson) for India. Quite clearly, Hyundai wants to compete with the big boys Honda, Skoda and Toyota with products like the Sonata YF, next generation Accent and the Santa Fe. So why should the Tucson miss out again?
Source - Business Standard