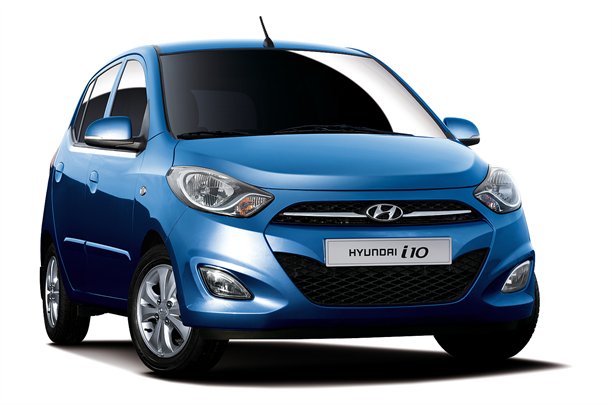 According to Autocar UK and a bunch of other leading news websites, Hyundai has revealed its facelifted i10 ahead of its motor show at Paris this month.
We don't blame you if spy shots of this very Hyundai leaked by an Indian auto magazine caught your attention last week.
The revised Hyundai i10 carries the design language used on the Avante/Elantra. The hexagonal grille and melted headlights have been fused into the i10's nose seamlessly.
Autocar UK adds the interior receives a small upgrade. A silver surround to the centre console and a standard gear-shift indicator with blue lighting on the dash are the minor additions. The significant change is under the hood with the addition of variable valve timing. The 1.2-liter Kappa engine works better, the 1.0-liter engine for the international markets which is Euro 5 compliant is able to produce 68bhp. In India, Hyundai should continue selling the 1.1-liter Epsilon engine alongside the 1.2 Kappa (with variable valve timing).
The new i10 range heads to the UK on 2 January. In India, the new i10 will be launched on the 23rd of this month. This is Hyundai's answer to the Ford Figo, which has rocked the boat.
Source - Autocar UK