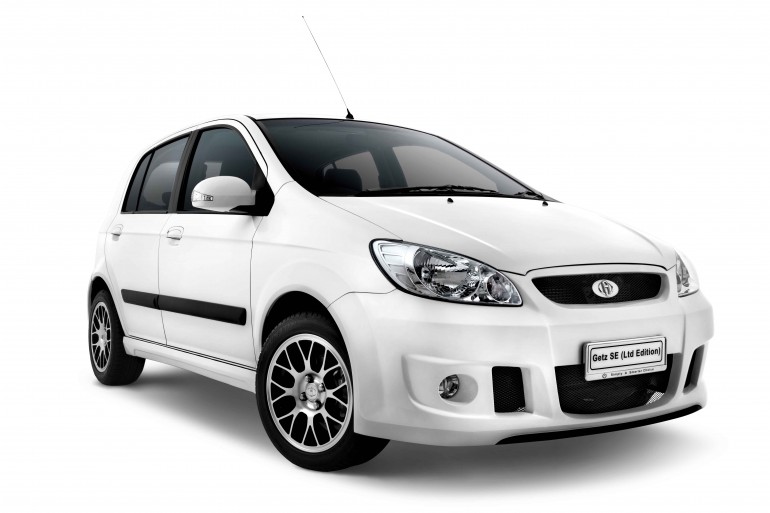 Hyundai has launched a truly special edition of its popular Getz in Malaysia. When others add a spoiler or two with special paint and label it a special edition, Hyundai was left with limited choices for its special edition stand apart - so they chose the option of removing the all-important Hyundai logo from the grill.
Since its launch in Malaysia, Hyundai has sold 20,000 units of the vehicle. We don't know if this is a figure to boast about. Whatever its status maybe, the Getz SE, limited to 300 units, certainly looks unique.
Starting with the "Icing White" special color to the new grille and bumper, the car looks more gutsy. The side mirrors like a special edition, have LED indicators. The rear bumper is new as well. 15 inch Dunlop rubbers are wrapped around alloys.
Step inside the Getz SE and you'll notice the brushed aluminium supplementing it with richness. The seats are leather. the inside, the center dashboard and the door handles has a new brushed-aluminium look to them.
The SE version is for both the 5-speed manual and 4-speed automatic options.
Hyundai Getz SE Image Gallery