The Hyundai Lafesta that debuted at Auto China 2018 in April is nearing its market launch. New images of the China-only sedan showing it in broad daylight have surfaced on the web.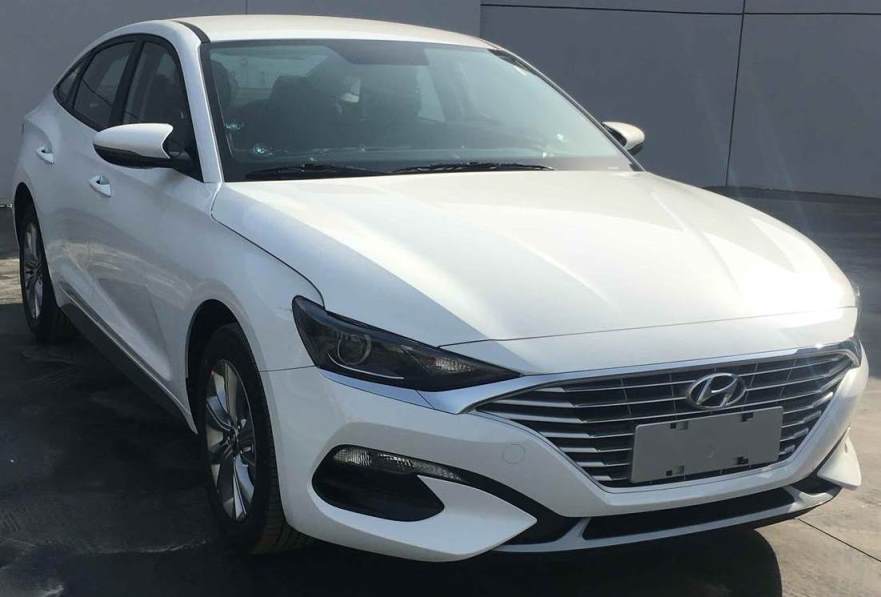 Lafesta translates to 'Festival' in Italian. For Nissan, the Lafesta (Highwaystar) is an aged MPV that dates back to 2004 and sold only 1 unit in Japan this May. For Beijing-Hyundai, it's a high-performance sporty sedan targeted at young customers.
The Hyundai Lafesta is the first model embodying the new 'Sensuous Sportiness' design philosophy that was introduced with the Hyundai Le Fil Rouge Concept at the 2018 Geneva Motor Show. Reports say that it is underpinned by the Hyundai Elantra's platform. It will slot between the Hyundai Elantra that is sold as the Hyundai Lingdong in China, and the Hyundai Sonata.
LED headlights, new-type Cascading grille, chrome exterior door handles, 18-inch alloy wheels, LED rear combination lamps and dual oval exhaust tailpipes are features of the Hyundai Lafesta known so far. Lower-end configurations will come with 16- or 17-inch alloy wheels and may miss some of these features. Like in case of the Hyundai Sonata, there are two different grille options, one with horizontal slats and the other in a sport mesh style.
The Hyundai Lafesta measures 4,660 mm in length, 1,790 mm in width and 1,425 mm in height. Like the Hyundai Elantra, it has a 2,700 mm wheelbase. Beijing-Hyundai will offer it with three engine options: 103 kW (140 PS) 1.4-litre T-GDI petrol, 140 kW (190 PS) 1.6-litre T-GDI petrol and 150 kW (204 PS) 1.6-litre T-GDI petrol. A 7-speed dual-clutch transmission is confirmed for the 1.6-litre T-GDI engine model, and a possibility is that the 1.4-litre T-GDI engine model will use the same transmission.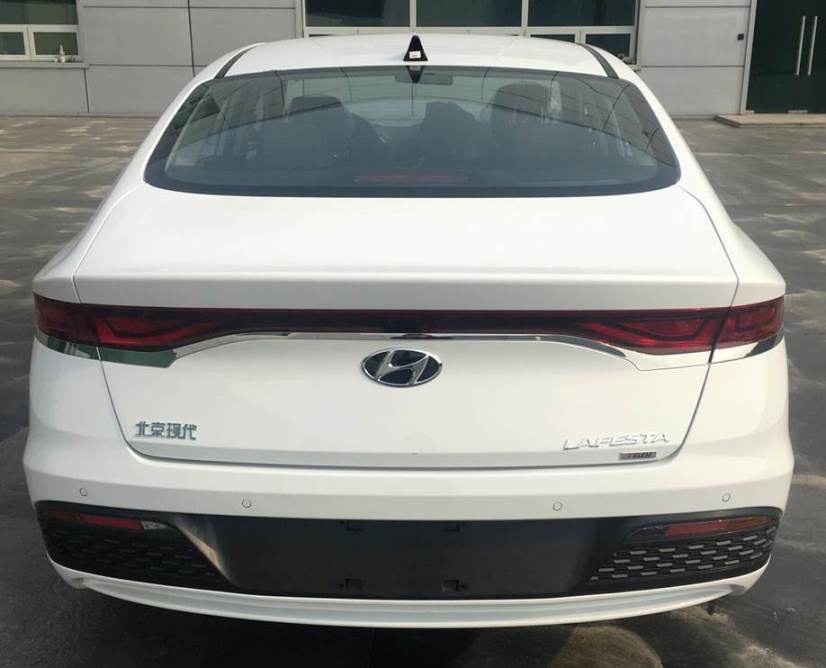 Also See: India-bound 2019 Hyundai Elantra (facelift) spotted camo-free
The Hyundai Lafesta will go on sale in the fourth quarter of 2018 (October-December 2018).