Will have European and North American premieres in Geneva and New York in March.
The Hyundai Ioniq hybrid, now available to pre-order in South Korea, is yet to be fully revealed inside-out. That will happen when the car has its world premiere in the Korean market later this month. Ahead of the full unveiling, a new video has been released detailing the headlamps and other elements and features of the car.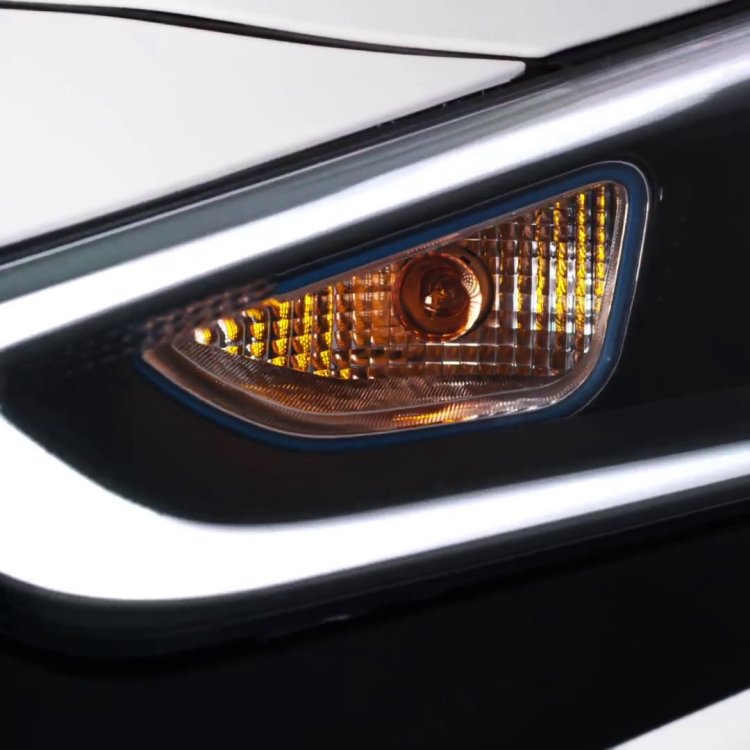 The Hyundai Ioniq gets projector headlamps with LED daytime running lights in the I, I+ and N trim levels, and HID bi-functional headlamps with LED positioning lamps in the N+ and Q trim levels. There's signature 'BlueLine' blue paint in the front and rear bumpers' bottom and 15-inch dual-tone wheels are offered on the I, I+ and N trim levels, while the N and N+ trim levels benefit from 17-inch wheels. Michelin tyres are standard.
[YouTube link]
Also Read: Next-gen Hyundai Verna snapped in China, gets rear AC vents – Spied
Blue accents are seen in the cabin also, on the 'D-Cut' flat-bottom steering wheel to name one. The video also shows the 'Virtual Cluster', a 7-inch digital instrument cluster that will be offered exclusively in the range-topping Q trim level. The remaining four trim levels will have to settle for a 4.2-inch digital instrument cluster. The video concludes showing the Hyundai Ioniq's boot that has 750 litres of storage space.
Technical specifications of and more details about the Hyundai Ioniq hybrid can be found here.