Our regular IAB readers might remember that we had earlier spoken about Hyundai returning back to the World Rally Championship with their new weapon, a WRC-spec i20.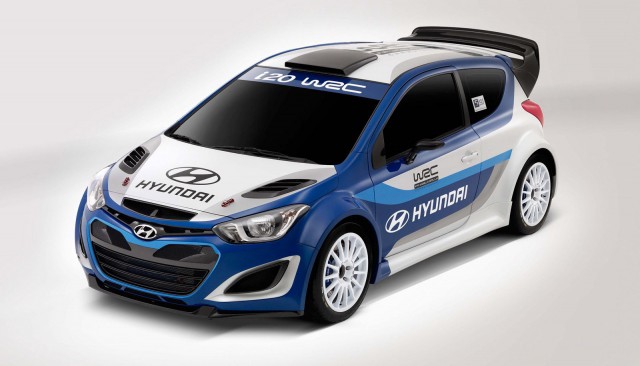 Well, the new Fluidic rally car has finally shown its face to the world at this year's Paris Motor Show. This is Hyundai's first self-built WRC car, earlier this task was undertaken by a British firm, Motor Sport Developments.
We might get to see the WRC i20 creating a dust storm at the rally track in 2013, that is a decade since we saw the last Hyundai car performing at these events. The new i20 replaces the Hyundai Accent 3-door that was utilized till 2003.
Though no official technical details are out, this not so family oriented car, as per the regulations set, will be getting a 1.6 L engine that would be turbocharged and will produce somewhere around 300 horsepower. Power from a 5-speed sequential gearbox will be transferred to all the four wheels to make sure maximum traction is always available on any given surface.
Hyundai will soon face more number competitors in the field that include MINI with their Countryman and Volkswagen with their Polo. Rumors have been circulating that Fiat is also working on the Abarth 500 and Toyota on its Yaris, to bring in their own WRC-spec cars.
The return to the Rally scene would provide Hyundai a lot of data from their race cars, which they can utilize to improve their road cars. We would love to see future Hyundai cars handle as well as they look. We also don't mind Hyundai coming out with limited edition i20 inspired by this WRC model, something like what VW did with Polo Concept R.
[Source: MotorAuthority]