The Hyundai i20 is a perfect hatchback for the city.
[can't see the video above? Head over to Youtube]
It is spacious, easy to drive and loaded with premium features. But can this 'grocery getter' really go rally racing with the giants? Well, Hyundai thinks so.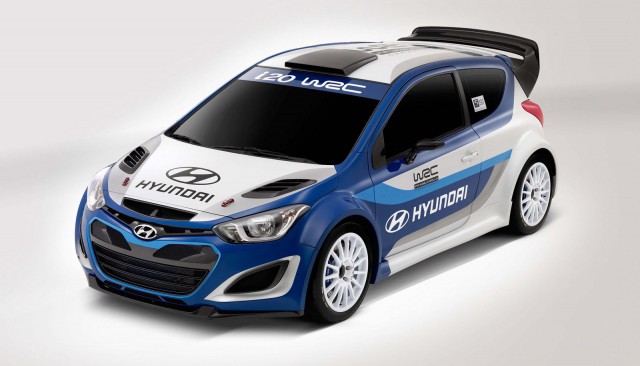 Hyundai showcased its contender for the 2012 FIA World Rally Championship in the form of a three door Hyundai i20 WRC car. Here we have a video of the monster in action.
Details of the i20 WRC car are sketchy but according to the regulations, all WRC cars should be powered by a 1.6-liter turbocharged engine producing 300 horses and delivering them to all four wheels via a sequential gearbox.
The Hyundai i20 WRC car will contest against the Volkswagen Polo R WRC with similar specs. So I guess this is a good time to start tuning into the WRC to see these street monsters compete to please the rally fans.