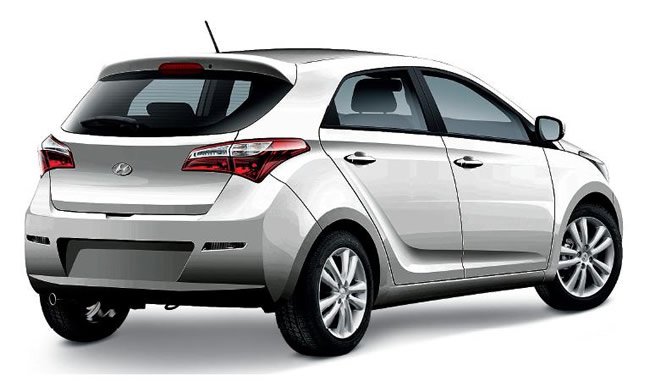 Hyundai's Brazil-specific HB (codename) hatchback nears the end of  development as seen in this spyshot and an accurate rendering by our friends over at Auto Esporte. While the HA was somewhat an India-specific model, the HB is for Brazil and select South American markets.
The HB is similar in positioning to the aging Accent - acts as a bridge between the i10 and i20. The HB is aimed squarely at a person impressed by the i20's space but does not want to settle for i10 due to budget problems.
Two other popular, but more expensive hatchbacks are i30 and Verna 5-door. Hyundai may have ruled them out because of the inability to produce these cars at the price Brazilian market expects.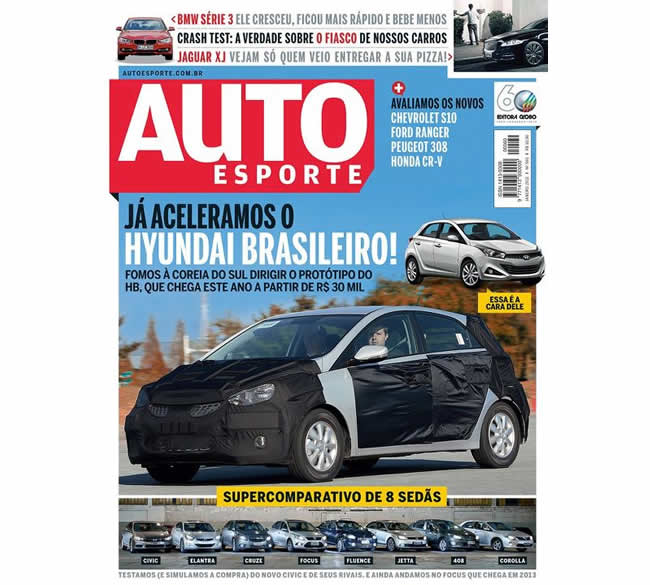 Expected to grace showrooms in 2012, the HB is strapped with 1-liter and 1.6-liter petrol engines and could closely resemble the Eon in the styling department.
The HB is not the right product for India. We have to wait and see if a sedan on the next generation i10 platform for, measuring under four meters long, is introduced by Hyundai to gain a foothold in the segment run by the Dzire, Etios and Indigo.
[Source - RevistaAutoEsporte.globo.com]