The H350 is Hyundai's first ever LCV (Light Commercial Vehicle).
Hyundai's first ever LCV, the all-new H350, has gone into production in Turkey, Europe. It's manufactured by Hyundai Motor's partner Karsan Automotive in Turkey, and will be sold in the European market only. Unveiled in September 2014, the Hyundai H350 is based on a flexible platform that can also underpin a bus, van and a chassis-cab, giving Hyundai the chance to extend the H350 range. The 3.5 tonne (gross weight) H350 Van will be available with a choice of 5.5 meter or 6.2 meter overall lengths, with a best-in-class cargo capacity of 12.9 m3 and the unique ability to carry five Euro-standard pallets.
The 4.0 tonne (gross weight) H350 Bus will feature two 13+1 seat layouts and optional passenger access doors. The H350 Chassis-cab allows for customized bodywork that can accommodate boxes of up to 4.0 m long and 2.32 m wide.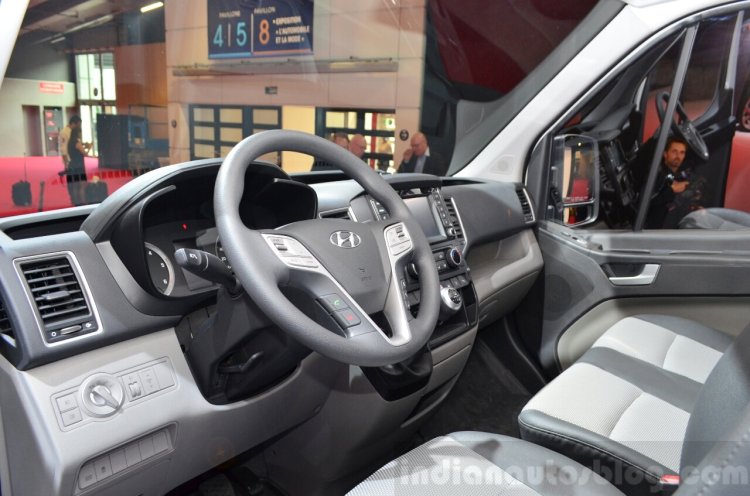 The H350 is powered by a 2.5-liter turbo diesel engine available in two states (147 hp/373 Nm and 162 hp/420 Nm) that are paired to a 6-speed manual transmission. Hyundai claims that the engines provide "plentiful torque", giving the H350 the capability to carry up to 1.4 tonnes of heavy cargo in its load bay as well as an additional 2.5 tonnes of towing capability.
Also Read: Hyundai India will begin pre-launch activities for ix25 next month
The Hyundai H350 will launch in Turkey in May, followed by eight other European countries in June, before expanding across the whole of Europe in 2016. Prices will be revealed when launched.
Hyundai begins production of the H350 in Europe - Press Release
[Can't see the press release? Head over to Slideshare]