Hyundai has announced a hybrid powertrain for the Grandeur (Azera for US) in its home market in South Korea. The price for this variant has been announced at 34.6 million Won (INR 20.4 lakhs) and bookings have also commenced. The hybrid Grandeur is priced 4 million Won (INR 2.35 lakhs) higher than the regular model.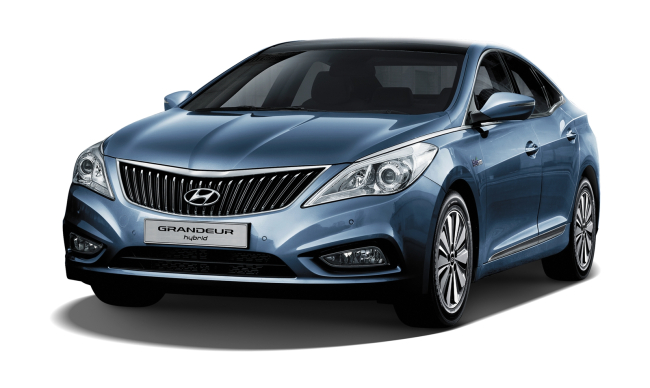 Power for the Grandeur Hybrid comes from a 2.4-liter MPI engine developing 159 hp. This gasoline engine works along with a 47 hp electric motor producing a combined 206 hp. The electric motor can produce 21 kgm of torque from zero rpm.
Fuel efficiency has shot up by 40 percent compared to a Grandeur 2.4. Where the regular Grandeur achieved about 11 km/l, Hyundai says that the hybrid will do 16 km/l. Company officials were quoted saying that over a five year period, the Grandeur Hybrid would save 4.9 million Won (INR 2.88 lakhs) in fuel cost compared to the standard model (assuming a yearly driving of 20,000 km).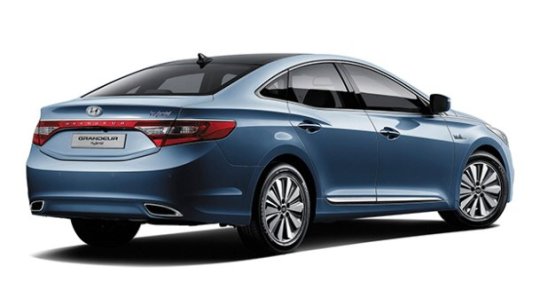 Hyundai will offer the car with a 10 year or 200,000 km warranty. Additionally, dissatisfied customers can return the car within 30 days of purchase.
Earlier this month, Kia announced their hybrid models, the K7 700h and K5 500h. Both these cars are powered by the same 2.4-liter engine as the Grandeur and feature the same electric motor. The Kias commenced their pre-orders on December 16th.