Hyundai Motor Company's Grandeur diesel (badged as Azera in markets outside Korea) has registered over 1,800 bookings since the 9th of June, when sales commenced in Korea.
Hyundai showcased the new diesel version of their flagship sedan at the 2014 Busan International Motor Show in May. The diesel engine used is the 2.2-liter 'R' engine with a variable geometry turbocharger churning out 202 PS and 442 Nm of torque, with Euro IV compliance. The same engine is used on the Santa Fe in India.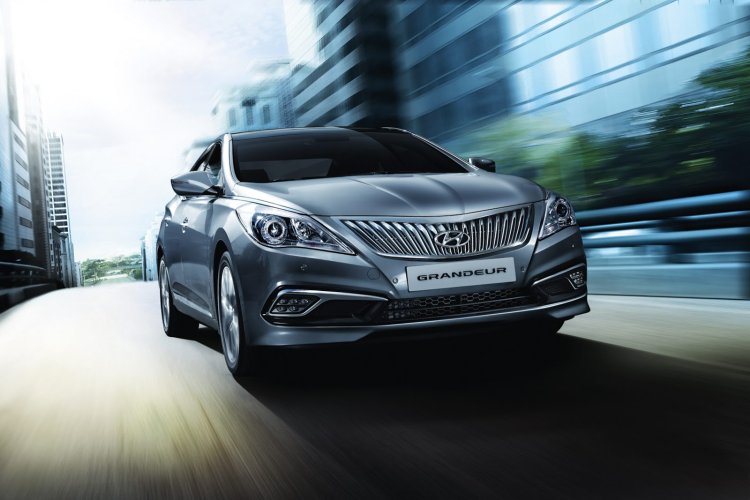 In 2013, for the first time in history, diesel took precedence over petrol in the fuel preference of Korean car buyers. Of the 1.54 million cars sold, 43.5 percent were diesel and 42.5 percent were petrol.
The current gen Grandeur launched in 2010 with a Theta II 2.4L GDI petrol engine, used for the Sonata in India. In Busan, the Grandeur also received upgrades in exterior styling and interior appearances such as a redesigned front grille and bumper, LED foglamps, remodeled center fascia, new HVAC controls and a new 8-inch navigation screen as a standard feature. The retuned petrol engine is claimed to have improved drivability.
Upon launching the diesel, overall sales of the Grandeur which was 7,934 units from Jan-May 2014, increased 16% in June to 9,233 units. The new Grandeur's competitors are the Honda Accord, Skoda Superb, Nissan Teana and GM Alpheon.