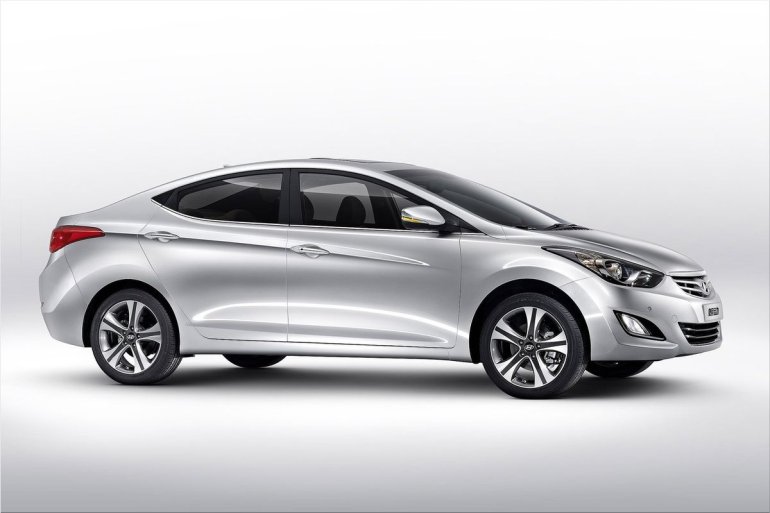 India will finally get the Fluidic Elantra on the 13th August. That's not headline news any longer. What certainly is, is a customized Hyundai Elantra will break cover in China, ten days later, on the 23rd of August.
In China, the car will be called 'Elantra Langdong,' to differentiate from the older Elantras that are still in production by the Beijing-Hyundai joint venture.
India will look at the Chinese Elantra with envy as the Elantra Langdong gets a chrome-garnished front fascia and a longer wheelbase.
The word Langdong means "dynamic (car) for the new generation." The Langdong is based on a design concept called Wind Craft that is a part of Hyundai's Fluidic design language.
Besides the chrome, the Elantra Langdong employs a modified fog lamp cluster and new alloy wheels. The extra legroom helps up comfort of the passengers in the rear seat. Post the stretching of its wheelbase, the car measures 4,570 mm long, and sports a wheelbase of 2,740 mm - an increase of 4cm.
The Chinese Elantra will be powered by a 1.6L engine that produces 127hp and 155.5Nm or a 1.8L engine that produces 140hp and 174.6Nm. The transmission that goes with these engines is either a six-speed manual or a six-speed automatic. Chinese media report that prices will range from 10 lakhs to 14.5 lakh rupees.
[Source: Carnewschina.com]