Hyundai Ioniq not yet launched in the country.
Hyundai's lineup at the 2016 Bogota Auto Show included the Hyundai Creta and the Hyundai Ioniq. Here are live images from the show, from our reader Sebastian.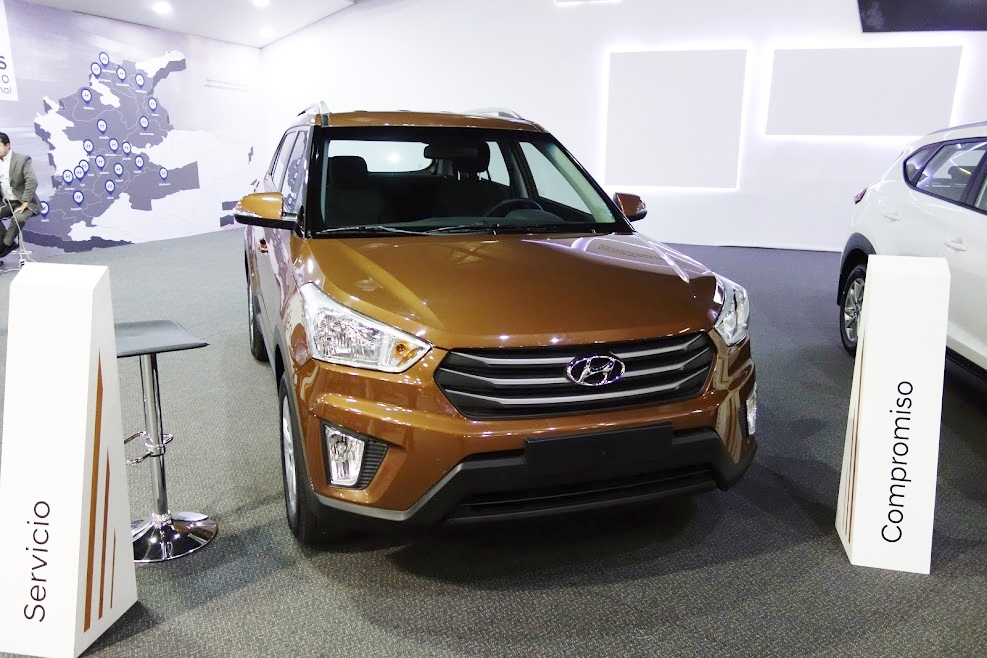 The Colombian-spec Hyundai Creta, imported from India, measures 4,270 mm in length, 1,780 mm in width and 1,630 mm in height, and has a wheelbase of 2,590 mm. It is offered in Advance and Premium trim levels, in four configurations. The Gamma 1.6-litre MPi four-cylinder petrol engine is standard. It produces 123 hp at 6,400 rpm and 15.4 kg.m (151.02 Nm) of torque at 4,850 rpm, and can be specified with either a 6-speed manual transmission or a 6-speed automatic transmission. A four-wheel drive system is unavailable.
The Hyundai Ioniq measures 4,470 mm in length, 1,820 mm in width and 1,460 mm in height, and has a wheelbase of 2,700 mm. Its hybrid powertrain consists of the Kappa 1.6-litre GDi engine and an electric motor. The combustion engine develops 105 PS and 147 Nm of torque, while the electric motor generates 32 kW (43.5 PS) and 170 Nm of torque. The combined output is set at 103.6 kW (141 PS) and 265 Nm of torque. The Ioniq hybrid can achieve a top speed of 185 km/h.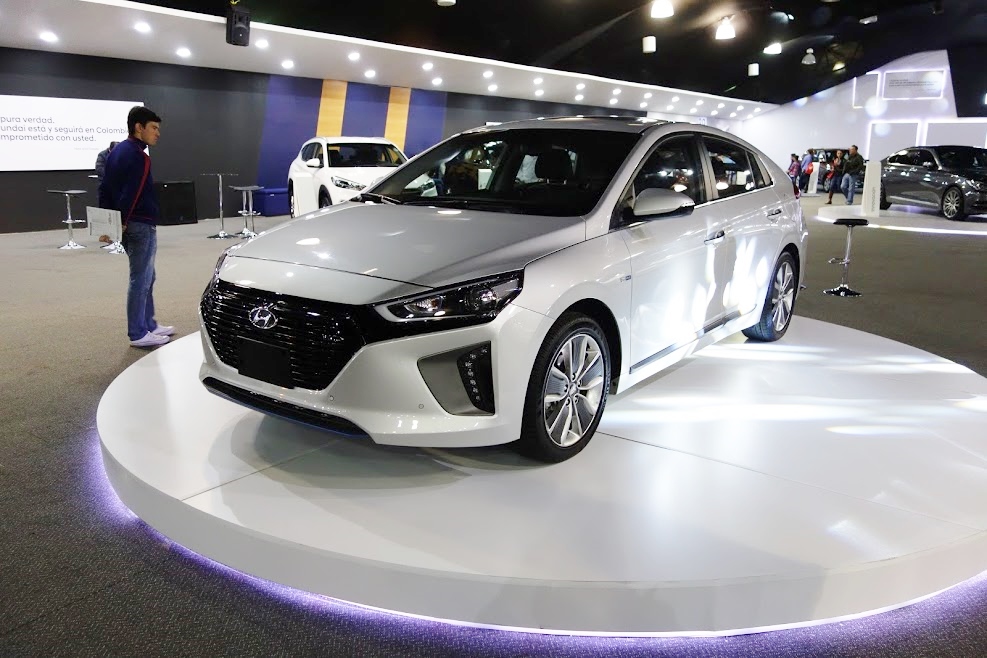 Also Read: 2017 Hyundai Grandeur launched in South Korea
The Hyundai Ioniq hasn't been launched in Colombia yet, but is reportedly under consideration for India in the plug-in hybrid variant.
Hyundai Creta at 2016 Bogota Auto Show - Image Gallery