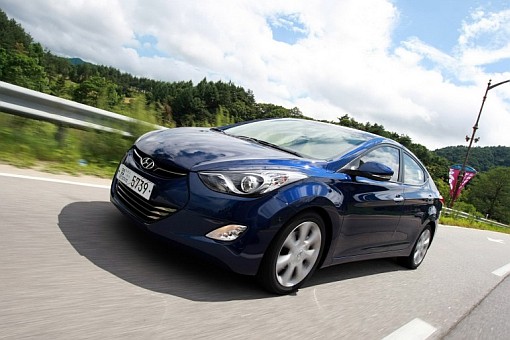 Autocar India's website claims Hyundai will launch the Avante (Elantra) in India in the first half of 2011. The story contents don't make a mention of the launch date, but the excerpt text on the car news page does.
The all-new Hyundai Avante was launched in Korea yesterday in a resort in Gangwon Province in Korea, a week before it hits showrooms. Hyundai will take the Avante to other parts of the world in the following months.
Steve S. Yang, President and CEO of Hyundai Motor -
Since the first-generation model was launched in 1990, the Avante reached cumulative sales of 6 million units worldwide and received high recognition from a number of world renowned car-rating agencies. This car is truly a powerful brand that represents not only Hyundai Motor but the Republic of Korea
The Hyundai Avante is powered by an all-new Gamma 4-cylinder 1.6-liter Gasoline Direct Injection (GDI) that makes 138 bhp power and 175 Nm of torque. The engine is mated to a 6-speed manual transmission which will help the car return 17kpl. The car's also available with an automatic transmission, which is understandably less fuel efficient.
The Avante range starts at $11,300 (5.22 lakh rupees) in Korea. Expect it to touch 11 lakh rupees when it comes to India next year.
Smart Parking Assist System, High Intensity Discharge head lamps, LED tail-lamps and heated rear seats, colour TFT LCD information display, Vehicle Stability Management, Tire Pressure Monitoring System, Emergency Stop Signal are some of the features available on the new Avante.
Korea Herald reports that Hyundai has not made any decisions on larger or alternate fuel engines.
Autocar India states that Hyundai will plonk the 1.6-litre GDI and a more capable 2.0-litre unit married to 6-speed manual and automatic transmissions when it arrives in India next year. A diesel engine will also be on offer, according to them.
Source - Korea Herald and Autocar India