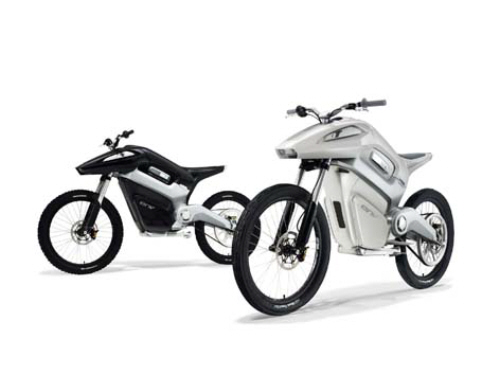 A group of scientists at the Loughborough University demonstrated the ENV, the worlds - the world's first ever hydrogen-powered motorbike. Yup, you heard it right, hydrogen it is. The bikes look like they came from the future and that's good as it will take at least half a decade for these to hit the road.
Instead of a standard fuel tank, the ENV (short for Emissions Neutral Vehicle) contains an onboard fuel cell that can be filled with hydrogen in just three minutes. The cell then converts the hydrogen to electricity, enabling speeds of over 50 mph, and a range of 100 miles, with no emissions except warm air and sweet water.
According to project leader, Prof. Bob Thring, "we start with renewable electricity, which we put into an electrolyser, and split water into hydrogen and oxygen. The fuel cell will combine the hydrogen and oxygen and use that energy to make electricity."
The university already plans to create a fleet of hydrogen motorbikes for use around the university campus. Chris Colton of research partner Intelligent Energy (also behind the forthcoming Suzuki Crosscage fuel-cell concept) said the bikes are "fantastic to ride, if you can ride a pushbike you can essentially ride this motorcycle."
IAB Comment- It might cost a lot to mass-produce them, but far away in the future, after the age of hybrid and electric motorcycles, hydrogen-powered bikes will dominate roads of Planet Earth. We're dead serious.
Source : gas2.org