Mercedes Benz India launched the all new Mercedes A Class yesterday. They've launched it in petrol and diesel versions. Both variants come in a single trim line.
While the petrol A Class comes in the 'Sport' trim, the diesel A Class comes in the 'Style' trim. This is the reason why the petrol A Class is more expensive than the diesel model. There were two launch cars which were the show stars. While the red A Class is a petrol in 'Sport' trim, the white A Class is a diesel in 'Style' trim. However, the diesel A Class was fully accessorized as you can see in these pictures. Mercedes say that this is a way of expressing one's individuality.
Before we get into the details of this accessory kit, we should tell you the target A Class customer Mercedes has in mind.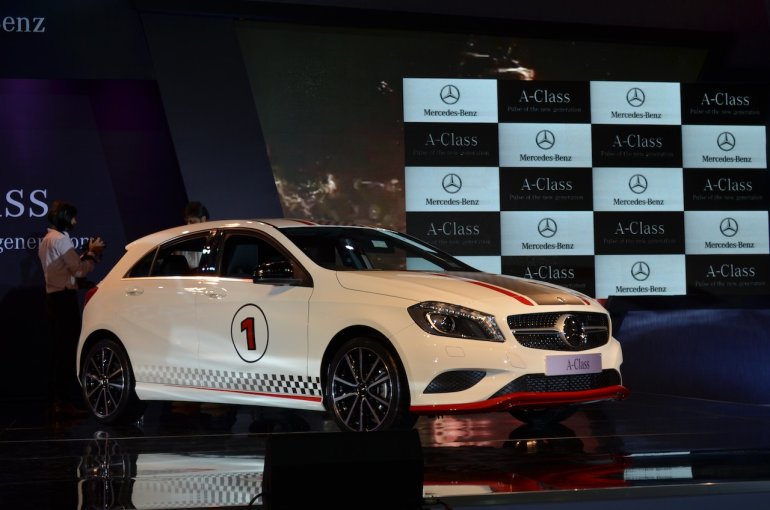 His name is 'Vihan' and he is 26 years old. He has just gotten himself a post graduation degree, somewhere in London or Australia. His dad owns a large business enterprise and young Vihan has just gotten into the family business. Vihan takes 'bold decisions'. His hobbies include watching F1 and he is a gadget freak. Obviously, Vihan spends a lot of his time on Facebook, Twitter and YouTube.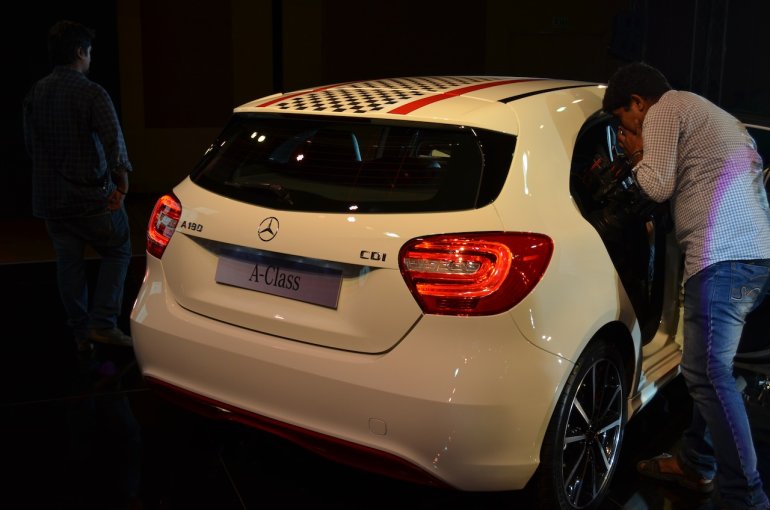 So how does Vihan stand out from the crowd even after he gets his A Class? By these accessories of course. This accessory kit is called as the 'Sport Kit' and is available on the petrol and the diesel variants.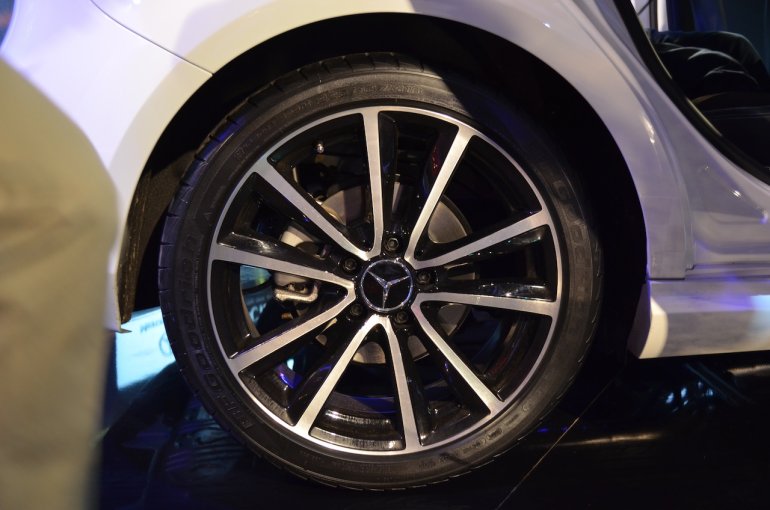 The highlight of this kit is the body decal. You get some stripes extending along the car accompanied by the number '1' (because Mercedes is first in this segment). The decal and stripes find their way on to the sides of the car as well. You also get some red paint on the front bumper lip and the rear bumper (to make it resemble a diffuser). Light alloy wheels have been tailored precisely by the vehicle designers to give it a sporty appearance. The ORVM is black in color, making it look like an AMG.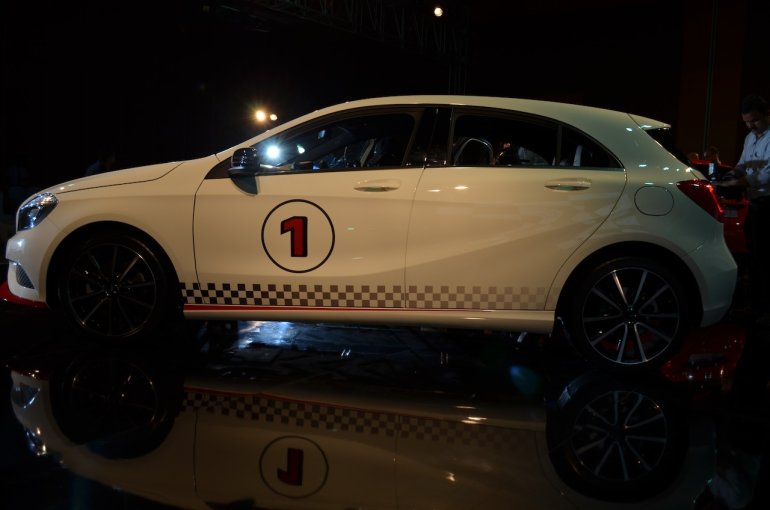 Additionally, there is also a roof box on offer (not shown in this car). It can take an additional 400 liters of luggage space and will withstand load of up to 75kg. A 'DRIVE KIT PLUS' for iPhone users will also be introduced soon.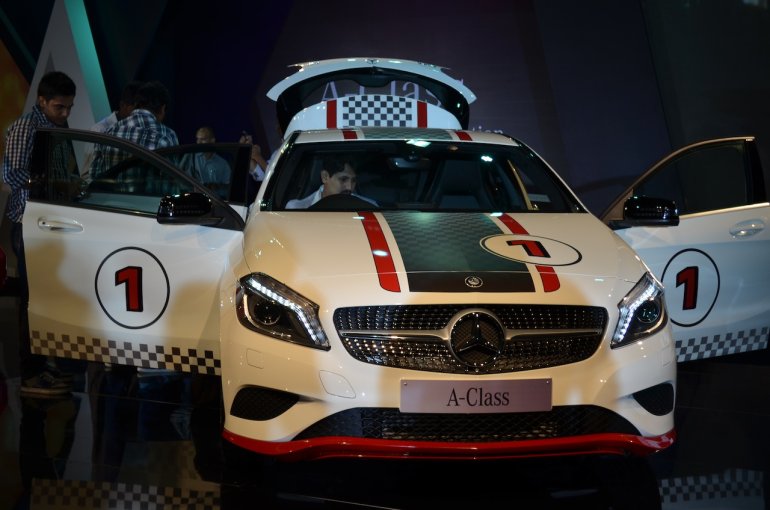 The price of this accessory kit is yet to be announced. However, Mercedes India say that they will get back to us on the price. Until then, enjoy the image gallery!
Mercedes A Class Customized Sport Kit Image Gallery