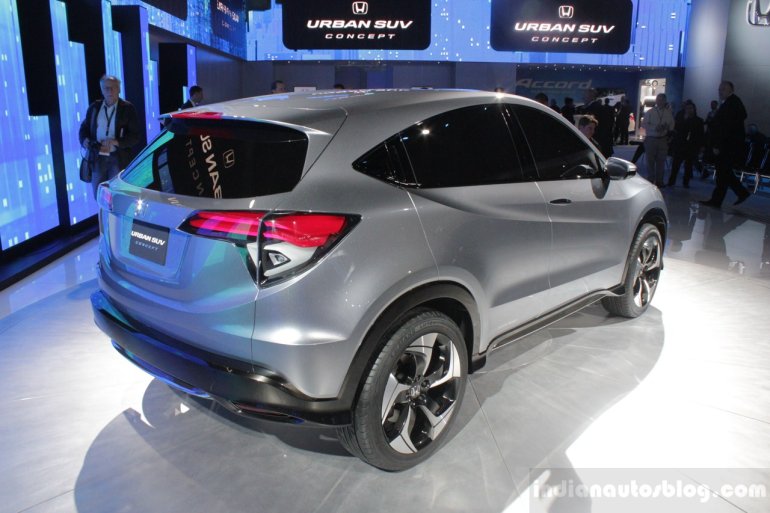 Honda has just showcased the Urban SUV concept at the ongoing Detroit Auto Show.
The compact crossover SUV which is an important future member of Honda's Global Compact Series will share underpinnings with the next gen Honda Jazz and Honda City.
While the current Jazz and City are sold only in developing markets concentrated mostly around the Asian region, the next generation models could be sold globally to realize Honda's target of retailing 1.5 million vehicles by the end of 2016.
The Urban SUV which is set to be entering the Japanese market first by the end of 2013 will be manufactured in Japan and Mexico. The Urban SUV also has ambitious plans to enter the American market to cater to the urban denizens who look for a small car with SUV's stance and seating position.
Bangkokpost.com reports that the Urban SUV along with next gen Jazz and City will receive all new interior and next generation telematics. Honda thinks that the B segment trio will fuel its global sales figures in the future.
The next gen Jazz and City are prospects for India and we think Honda India could also bring the Urban SUV here since it can also be benefited by the synergies in production. However, we don't expect the compact crossover SUV to be here before 2015.
[Source: Bangkokpost.com]