An updated Honda UNI-CUB personal mobility device has premiered at the Tokyo Motor Show. It measures 510 x 315 x 620 mm (L x W x H) and can be considered as an alternative to walking or using a bicycle, in "barrier-free environments".
Honda has bundled its findings and the user feedback from the first prototype shown in May last year and made revisions to the product. What you see here is the revised version.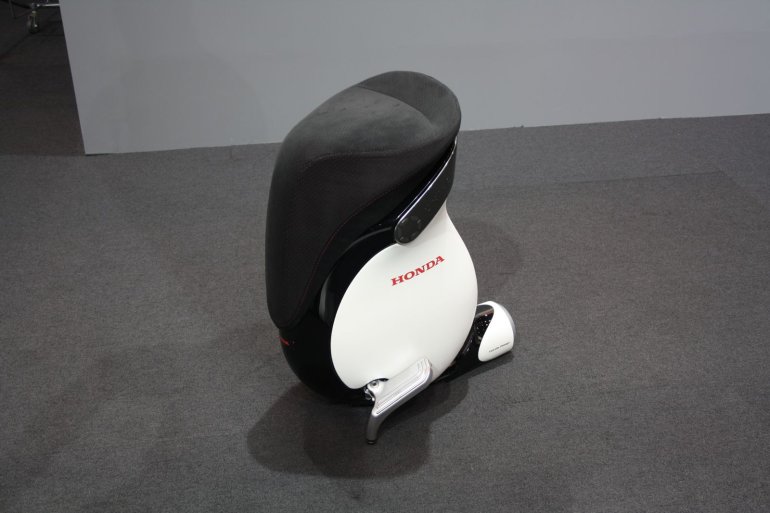 Dubbed 'UNI-CUB Beta' it weighs lesser at 25 kg, and uses a lower seating position (lowered to 620 mm). Honda says that the usability level of the concept is higher than before, and the materials used in its construction are enhanced, making the vehicle lighter.
Powered by a lithium-ion battery pack, the vehicle can reach a top speed of 6 kph. The batteries run out after a distance of 6 km (or 1.5 hours usage) when used at a speed of 4 kph. The vehicle is being offered for testing purpose to Japanese businesses and organizations on fee-based lease which will help the company test the feasibility for its mass production.
Don't forget to check the press release for additional information.
Honda UNI-CUB Beta Image Gallery
Honda UNI-CUB Beta - Press Release
[Can't see the press release here? Head over to Slideshare]