In China, Honda sells cars through two joint ventures: Guangqi Honda and Dongfeng Honda. They're certainly not the first as Volkswagen too have two joint ventures: Shanghai VW and FAW (First Auto Works) VW.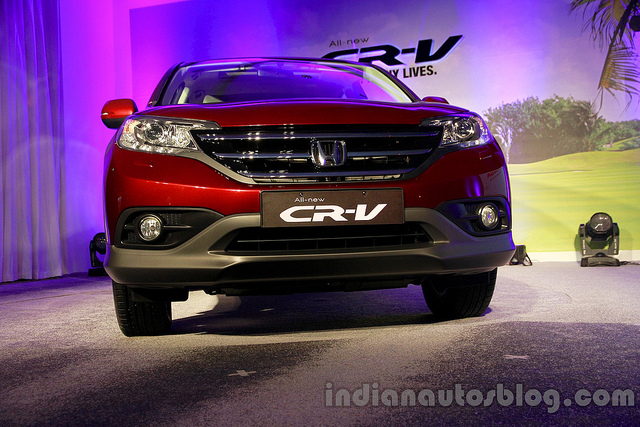 The table below shows the cars from Guangqi Honda (Right) and Dongfeng Honda (Left). Where Guangqi sells the Honda Accord (what was sold in India), Dongfeng sells the European version of the Accord. 
Similarly, where Guangqi sells the Honda Crider, that was unveiled only recently at the 2013 Auto Shanghai, Dongfeng sells the Honda Civic that we've seen in India, as the Honda Ciimo.
Now coming to the most important segment, the SUVs, where Dongfeng sells the all new CR-V, Guangqi does not have a similar product.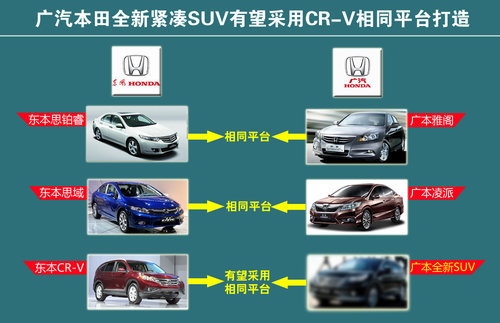 Hence, there will be a new SUV which will be sold by Guangqi that will have its competition as the Dongfeng Honda CR-V. The interesting facet is the new SUV will be based on the same platform as the new CR-V. This has been reported by the Chinese media without confirmations. In the future, expect to see two SUV's, both based on the new Honda CR-V and both wearing the Honda badge, but competing with one another in China.
Now, whenever a new car goes on sale, the predecessor is retired from production. This is not the case in China where it is common to find up to three of four generations of a carline selling together.
In Honda's case, the last generation Honda CR-V is also being prepped for a re-launch. The old CR-V will be positioned below the new SUV and the new CR-V. The old Honda City lives on in China as the Everus S1 while the old Civic, as we've pointed out, continues to run in China with mild modifications as the Ciimo.
The Chinese market is so vast that there's one restrained model line for the interior or rural markets, and one international line for the metropolitan markets.
[Source - Auto.Sina.com.cn]