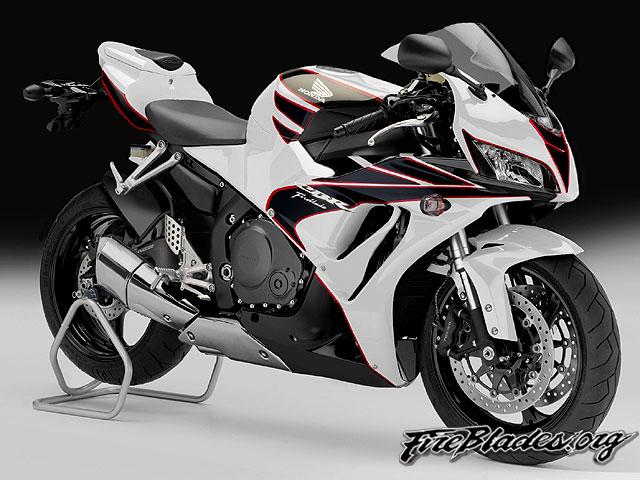 Honda CBR1000 RR in India will cost 10 lakh and upward
With Yamaha and Suzuki stealing the headlines in the past few months for superbike launches, Honda couldn't remain silent for long. Hindustan Times reports that the Japanese maker announced it's CBR1000RR will be launched in this fiscal year (Before 31st March) along with another Superbike with a 800+ cc engine, whose name was not revealed. The two bikes will be sold in exclusive Honda superbike showrooms, which will be set up in four metros in the first phase.
The Honda CBR1000RR is expected to cost 10 lakh and upward and will be directly pitted against the Yamaha YZF-R1 and the Suzuki Hayabusa.
Honda 100-150 cc bike will be launched in 2009 before fiscal end
Honda also plans to launch a mass market motorcycle with engine capacity between 100-150 cc. This bike will be a commuter with a frugal engine, similar to the Honda Shine.
Honda is focusing on expanding it's dealer network to serve the existing customers better.  We simply love the idea of exclusive Honda superbike showrooms, something similar to what Bajaj did with probiking shops. We cannot predict which bike Honda is talking about, as there are too many of them in the International Market. Maybe it should be one from the CBR family with the 900 cc engine, CBR900RR?-You never know.
Source- Hindustan Times