Five-seat station wagon comes in four variants.
Honda Japan has put out preliminary information on the second generation Honda Shuttle (a station wagon version of the Jazz/City). In its previous generation, the car was marketed as the Honda Jazz Shuttle or Honda Fit Shuttle.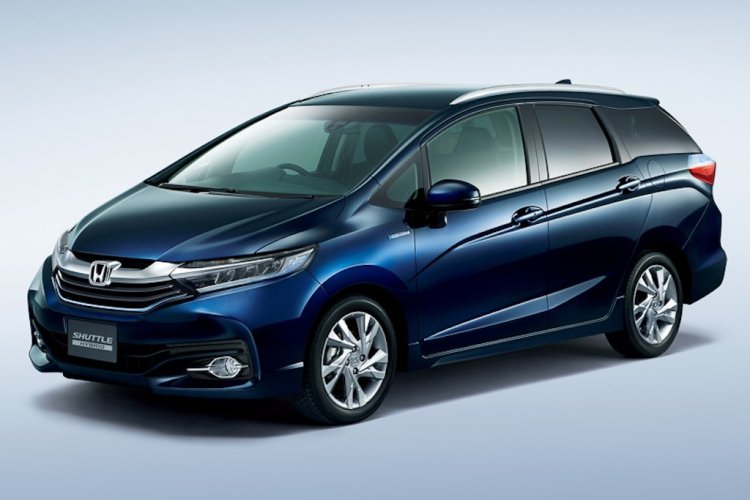 Compared to the Jazz, the car has a longer rear overhang which will endow it with a superior cargo volume, much higher than the 354 liters offered by the hatchback (884 liters when the rear seats are folded down).
The product website talks mainly about a hybrid all-wheel drive variant which combines a 1.5-liter Atkinson-cycle engine working together with an electric motor, a lithium-ion battery pack and a dual-clutch transmission, whose fuel efficiency is rated at 36.4 km/l. A 1.5-liter engined regular Shuttle in a FWD configuration would also be retailed as an entry level variant.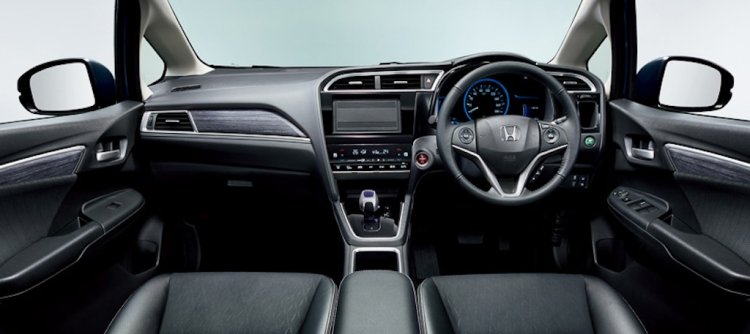 In features the 2016 Honda Shuttle comes with City brake active system, 16-inch alloy wheels, leather wrapped steering, Honda smart key system, navigation system, LED light cluster, heated front seat, push button start, dual front airbag, touch-operated climate control, woody panel for interior, and foglamps.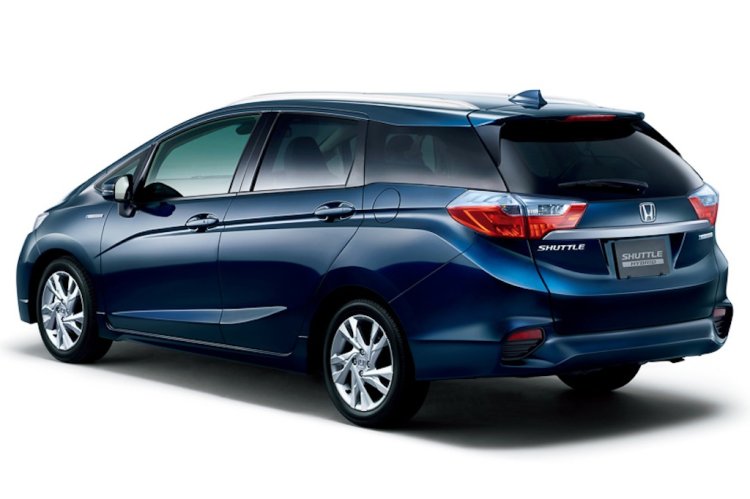 Also Read: Honda N-Box Cyber Concept showcased
The estate will come in three hybrid (Hybrid, Hybrid X and Hybrid Z) and one gasoline variant for the Japanese market. Full details of the car will be published on May 15