The Honda PCX 125 will soon feature hybrid tech, as the scooter is set to go on sale in Japan on 14 September 2018. The PCX 125 Hybrid will become the world's first mass-produced two-wheeler to get a hybrid system.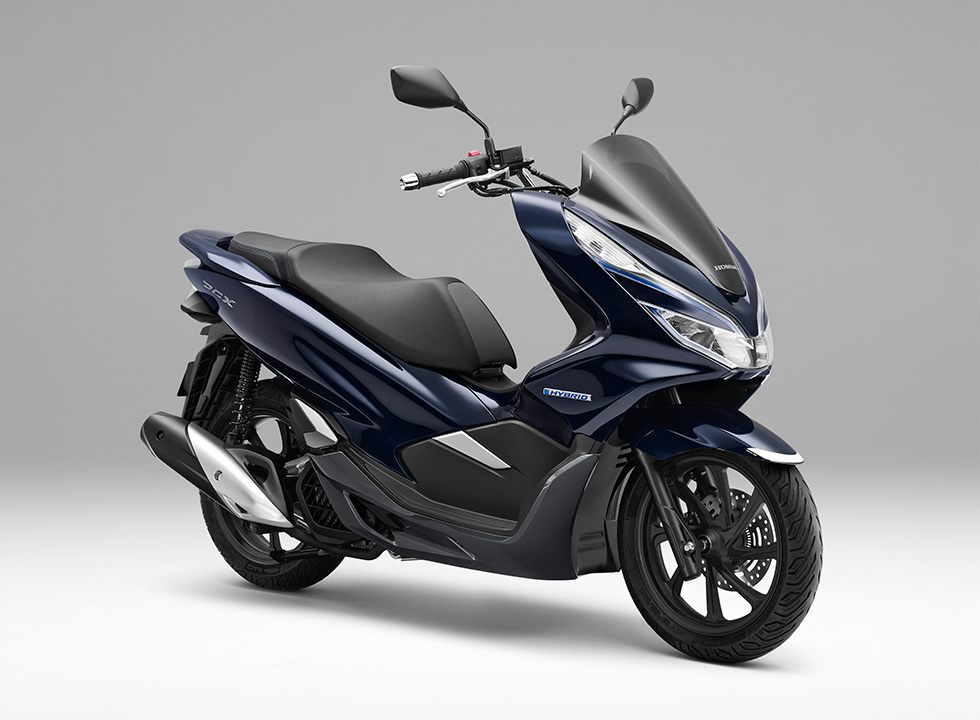 The PCX Hybrid uses a new high-performance lithium-ion battery that adds drive assist to the ACG (Alternating Current Generator) starter motor, which starts the 125 cc, single-cylinder engine and generates electricity. The lithium-ion battery is optimally packaged inside the PCX's 23-litre under-seat storage space, while the front cover houses the PDU (power drive unit).
The setup has allowed the Honda PCX Hybrid to retain the maxi-scooter's versatility of easy handling and comfortable riding dynamics. The PDU controls the ACG starter motor, which monitors the 48V lithium-ion battery. The hybrid system offers sharp throttle response and quick acceleration as compared to conventional internal combustion engines. The PCX Hybrid gets two drive modes – D and S.
The D mode offers a comfortable ride quality along with exceptional fuel efficiency, while the S mode provides sporty riding experience with a stronger assist. The ACG starter motor assists the engine for 4 seconds post activation by throttle operation. The amount of motor assist is dependent on the throttle input, which enables brisk acceleration while maintaining the ease of the PCX.
The Honda PCX 125 Hybrid will also feature the PCX 150's idling start-stop system, which offers improved fuel economy and engine quietness. Unlike the Honda PCX 150, the PCX 125 Hybrid will employ a 125 cc, single-cylinder engine with fuel injection that works in tandem with the electric motor. A high-rigidity double-cradle frame suspends the hybrid power-train as a stressed member.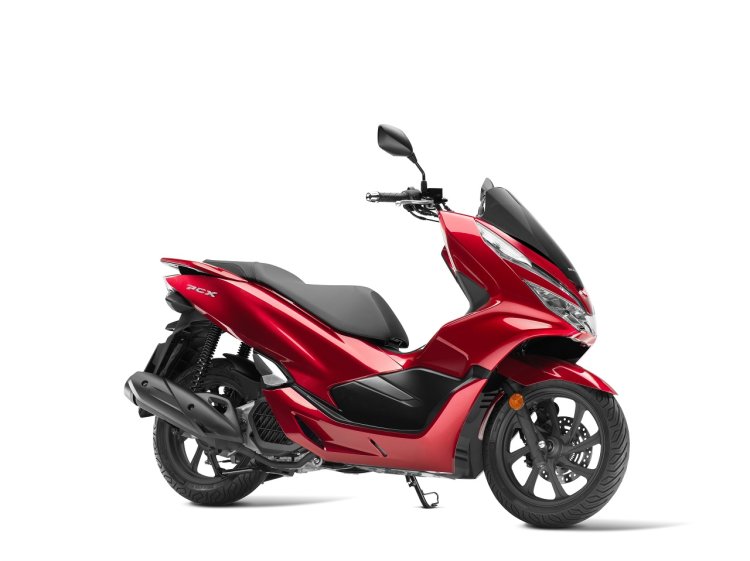 Also Read: Electric Honda scooters under development for India - Report
The Honda PCX 125 Hybrid will feature the same flowing design as that of the PCX 150 with features like all-LED lighting and the Honda Smart Key system. Honda expects to sell around 2,000 units annually of the PCX 125 Hybrid. The hybrid scooter commands a price tag of ¥432,000 (INR 2.67 lakh), including tax.
HMSI showcased the PCX Electric in India at the Auto Expo 2018.